Norfolk Lakes adventures
Residential Trip 24th -26th November 2021
160 pupils from Year 7 and 8 went on a three day residential trip to the Norfolk Lakes Activity Centre in Lyng. We left on Wednesday afternoon, travelling by coach to the centre.
Pupils were offered a full programme and wide range of activities including archery, orienteering, kayaking, canoeing, paddleboarding, raft building, rifles, caving, climbing and bouldering, initiative and survival exercises, blind trail and obstacle course.
Upon arrival pupils unpacked and then began with their first two activities and dinner.
Despite the cold weather, pupils threw themselves into the activities, learning new skills and pushed themselves, becoming more resilient in the process.
It was so lovely to see pupils bond and encourage each other, developing their teamwork and communication skills.
After a full on and cold second day, it was lights out by 9:30pm and pupils were exhausted and quickly fell to sleep.
The third day was milder and bought rain, but this didn't dampen anyone's spirits, during the morning two more activities were completed and after lunch, we boarded coaches to return to school.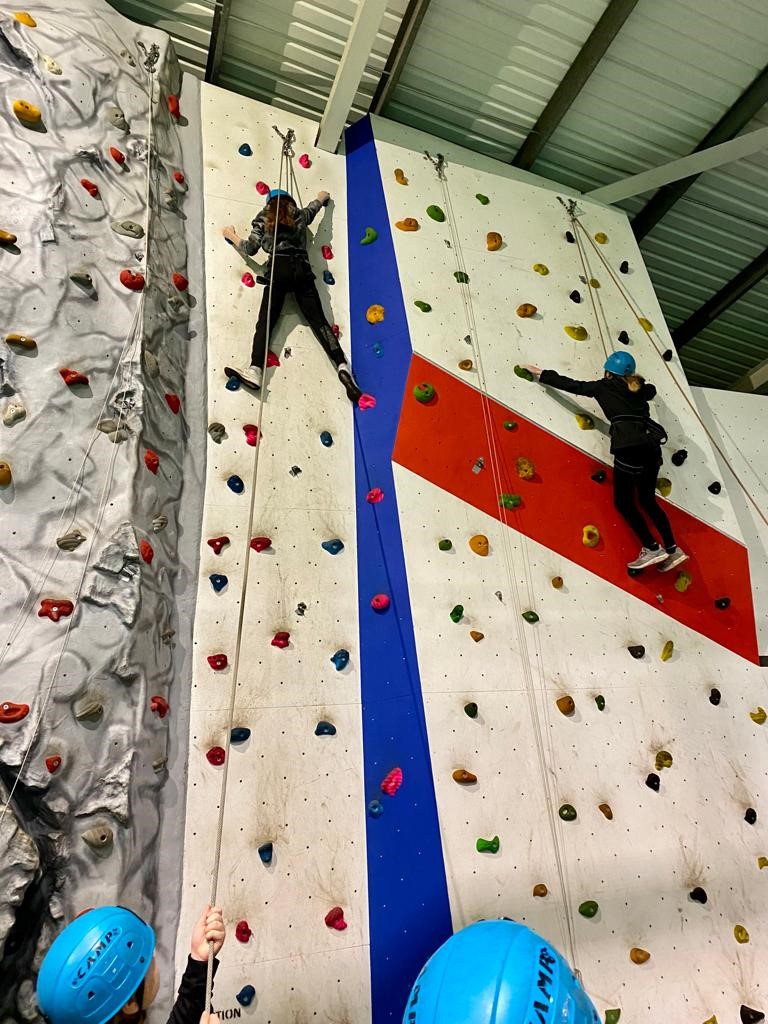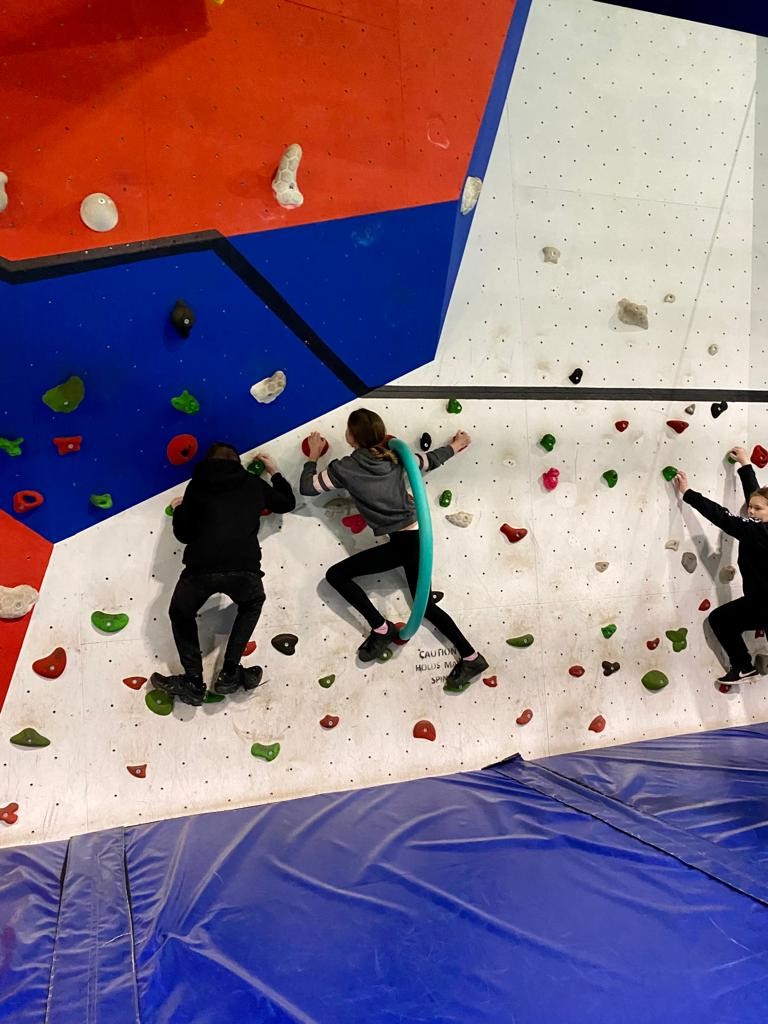 Pupils on the climbing wall – 13m high. Pupils learnt how to belay to support each other and prevent the climber from falling. On the bouldering wall, pupils had to use their balance and legs to navigate a series across the wall.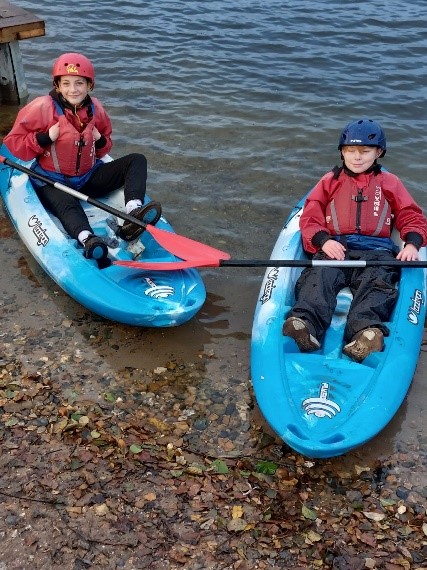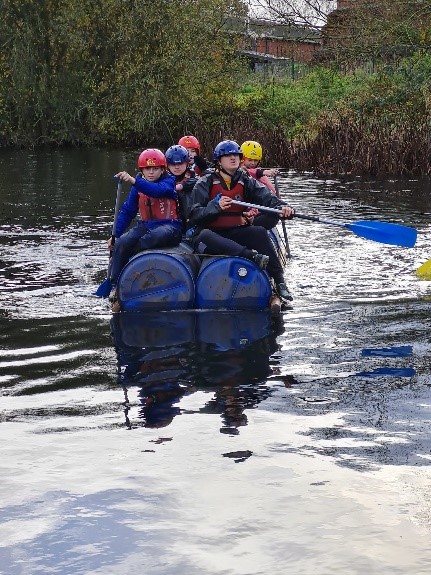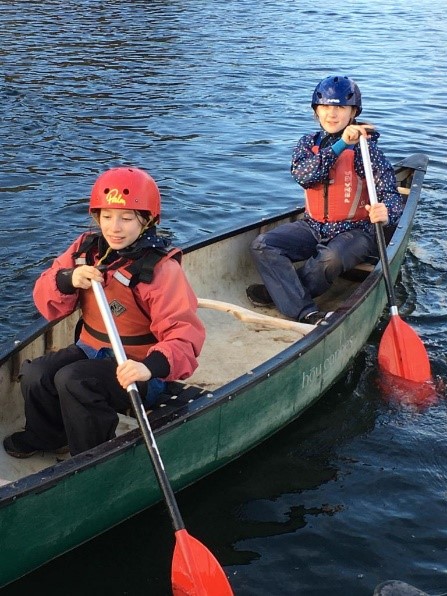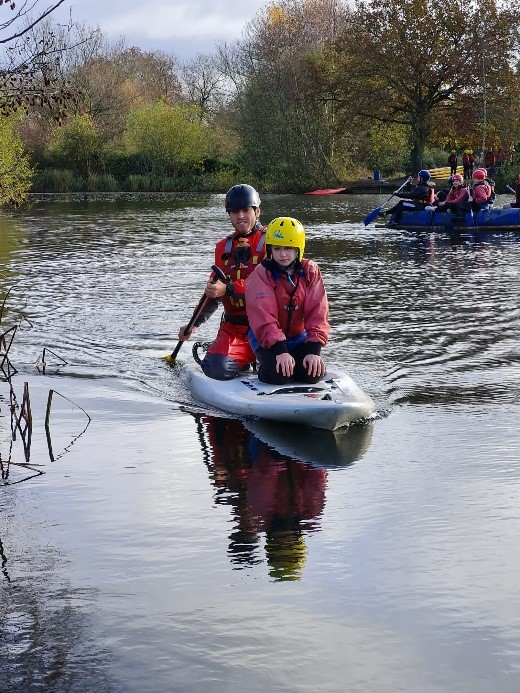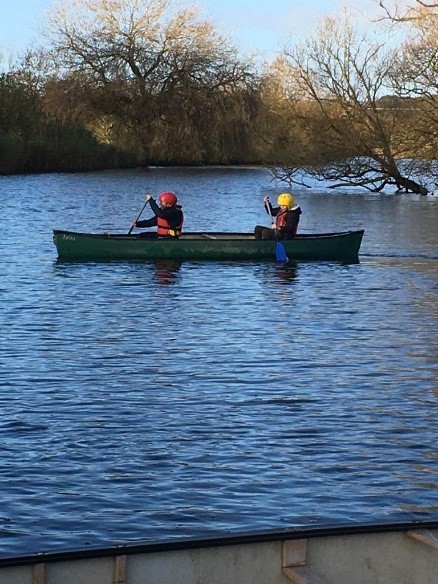 Despite the cold pupils kayaked, build rafts, paddle boarded and canoed learning how to steer and stay afloat, with only a few deciding to swim instead!
For Further Photos from the trip see below: