Serving up special breakfasts to help boost language learning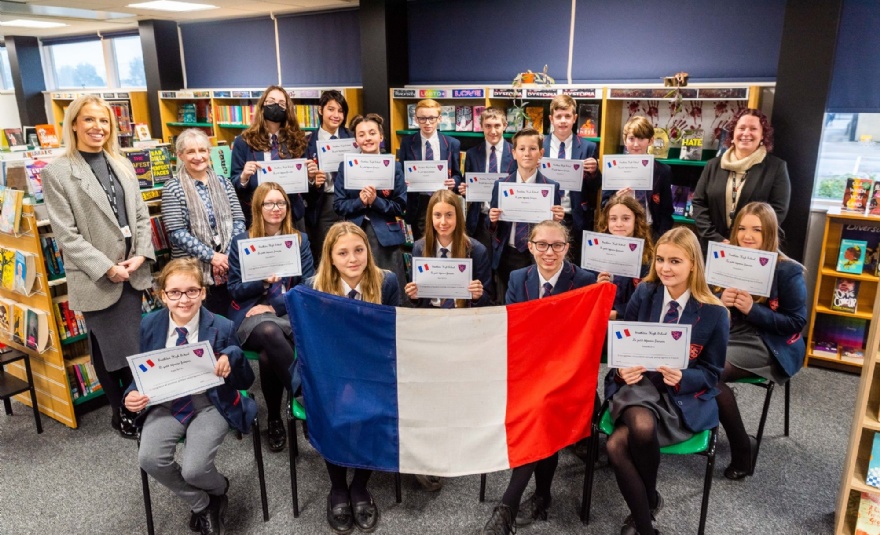 Our school is helping language students get a flavour of different countries by holding themed meals.
Students at Smithdon recently took part in a French-themed breakfast, with traditional French pastries and orange juice served.
The 23 Year 9 students enjoyed practising their spoken French when describing what they would like to eat and drink.
They were selected for participation by their French teacher due to their positive engagement and attitude to learning in class.
Our school is part of West Norfolk Academies Trust, which has a number of different activities to encourage the learning of modern languages across schools.
Throughout the autumn term, students from all Trust secondaries have taken part in virtual quizzes, celebrating the European Day of Languages, as well as being creative outside the classroom and baking some traditional French, German and Spanish dishes.
Students also took part in a cinema experience in their target language which has again recognised increased effort and positive attitudes to learning in MFL.
Katie Featherstone, Lead of Modern Foreign Languages at West Norfolk Academies Trust said: "Language learning is an exciting yet challenging journey, therefore to observe students' increased attitude and engagement in this area of the curriculum is crucial and must be celebrated.
"As language practitioners we are keen to encourage the importance of learning a Modern Foreign Language at KS3 with the aim to further develop students' cultural and linguistic ability at KS4."