Remote Learning
In the event of the need to move to remote learning as was required in the COVID-19 National pandemic, the school will provide work in a variety of forms including: -
Online live lessons (GoogleMeet)
Pre-recorded 'live' lessons (PPT, video or other medium)
Tasks to complete online via websites, in books or on Google Classroom
Online feedback sessions (pre-recorded or live)
Drop-in live support sessions (1-2-1 or class groups)
For students who do not have computer access (or internet access at home) support will be available.
Remote Education Provision: Information for Parents
This information is intended to provide clarity and transparency to students and parents or carers about what to expect from remote education, for full details click here.
Individual Students
If the government instructs individual students to isolate as was the case in the COVID-19 National pandemic, students should log on to their Google Classroom daily, where they can access the work they need to complete. This could include:
Specific tasks posted for completion by the whole class
Specific tasks posted for completion by the isolating student to keep up to date
PPT or other resources being used during that day's lesson to ensure the content is delivered
An invitation to join the class remotely from home (via Google Meet) and participate in the lesson, as though they were in school with their fellow classmates
Partial School Closure
Initial work for the first two days of absence will be based on a printed booklet issued on the last day the students are in school – and should be completed according to which subjects the student would have had lessons in on those two days.
The remaining work for the rest of the isolation or closure period will follow the normal school day's timetable. Work will be provided, and students are expected to work to the normal times of the day (including tutor period) and their normal timetable.
Full school closure
Under instruction from the Local Authority or UK Government
Lessons will continue as per the students' published timetables, in the manner described above for partial closure to a whole year group.
Accessing Google Classroom via Xbox and PS4
For information on how to set up your Xbox or PS4 please see below: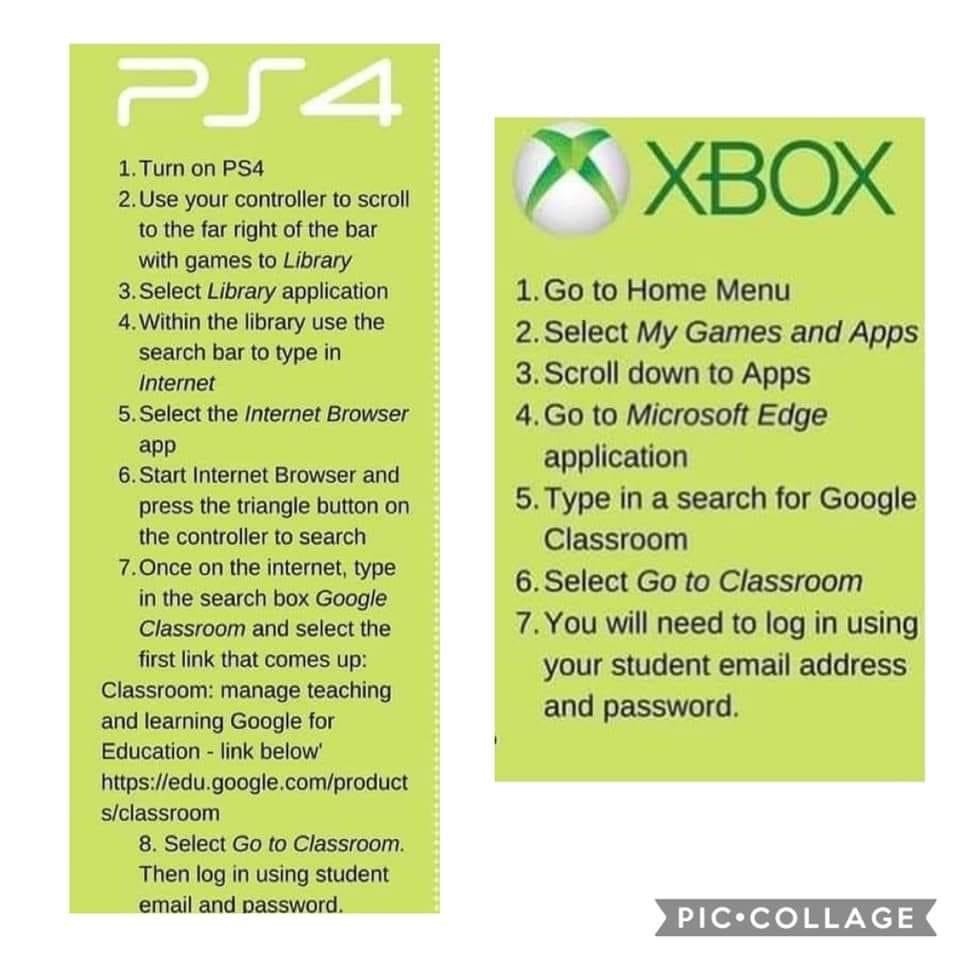 GCSEpod
Accordion content
Student Activation
Please follow the below instructions if your child has not yet activated their GCSEPod account.
Go to GCSEPod.com and click LOGIN
Click NEW HERE? GET STARTED!
Enter your child's details and confirm the name of the school they attend.
Create a username and password.