Introducing Jake Dorman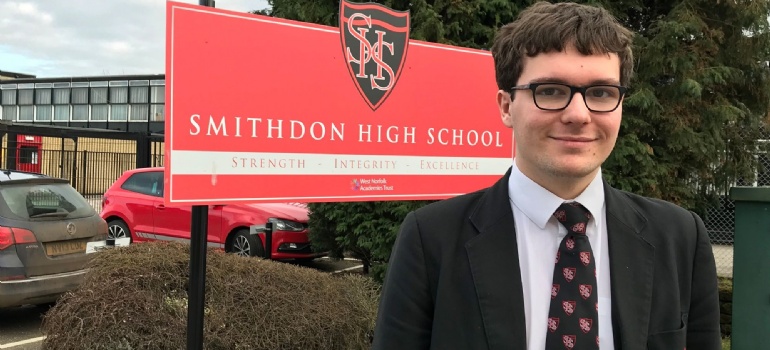 Jake Dorman may well be a Year 11 student preparing for his GCSE exams at Smithdon High School now, but his ambition and commitment to improving experiences for young people in Norfolk suggest that his is a name worth remembering.
And that's why he has just been elected by other students across West Norfolk to represent them on the Norfolk Youth Parliament.
Over the next two years Jake will regularly meet the other three members of the Norfolk Youth Parliament with a clear idea as to how things can improve locally and nationally. And what is more, they'll contribute to a national debate held by politicians in the Houses of Parliament.
'I wanted to be on the Youth Parliament' Jake says, 'to speak up for people my age; I wanted to speak on their behalf to improve opportunities for young people so they can all go on and achieve their potential.'
At Smithdon High School, the fundamental British value of democracy is actively promoted through mock elections and curriculum activities. This combined with the school's supportive tutor programme has kindled Jake's passion for arguing for what he believed in and design his election campaign.
'Just ask my friends and they'll tell you that I've always enjoyed arguing my point of view,' Jake continues. 'And my Grandad is just the same; last year on holiday we stayed up for a different debate each year ranging from law and education to the future of artificial intelligence!'
Keep up to date with Jake's progress through Smithdon High School's twitter feed and through the school website.