Putting on the style for Prom night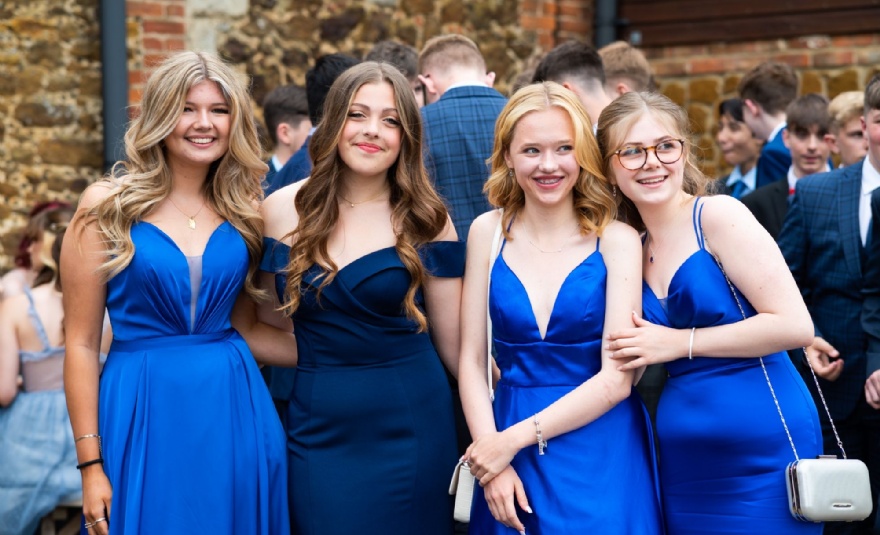 A horse, a HGV truck and a unicycle - just some of the ways our Year 11 students arrived at their prom last night (Thursday 30th June)
Some 87 students enjoyed a fantastic evening of food and dancing at our annual event held at Knights Hill Hotel in King's Lynn.
An array of beautiful dresses and stylish, extravagant suits were on display as parents watched the procession of vehicles at 6.30pm drop off excited students, in anticipation of their final congregation as one whole year group.
Joined by many of their teachers, the Year 11 students enjoyed a three-course meal and a disco.
Steve Chapman, Assistant Headteacher, said: "Colours chosen for the theme were black and gold with the tables decorated with black and gold balloons. Our Head Boy and Head Girl designed an appropriate laminated ticket as a souvenir of the event."
He added: "It was great to celebrate our student's end of schooling at Smithdon High School."
More photos of the prom can be found here.