Smithdon Students Reject Single Use Plastics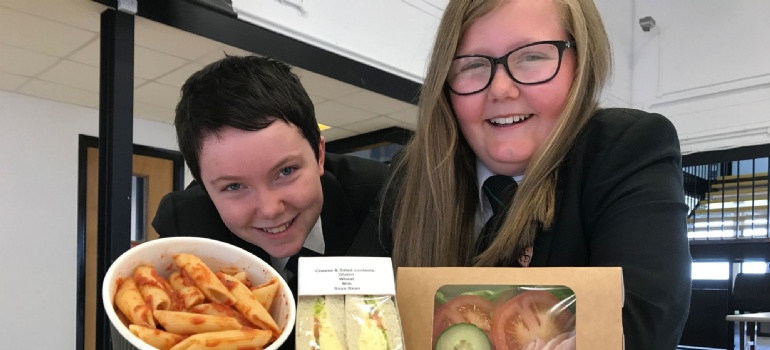 Over recent months, the news has been full of reports about the damaging effect of single use plastics. We are literally surrounded by plastic bags, straws, coffee stirrers, drinks bottle and food packaging which are destined for landfill.
But things are changing at Smithdon High School.
Following a series of lessons exploring the impact humans have on the environment, a group of students have joined the school council to raise awareness of the dangers of single use plastics and explore how we can ban their use over the next twelve months.
"I just didn't realise what was happening to plastic once we had used it," Ella Tuckwood in Year 8 said. "It doesn't biodegrade; it just breaks down into tiny particles which releases toxic chemicals that make their way into our food and water supply."
"It's absolutely disgusting when you think about it," Eleanor Paterson added. "And we had to do something about it!"
The first step was to approach the school canteen; single use plastics had been used to package sandwiches and salads. But thanks to the efforts of Ella, Ellie and their friends, the canteen will introduce fully recyclable packaging from 4th June.
The girls believe this is just the start. Although their initial efforts may only reduce the amount of single use plastics by a fraction, they believe that greater awareness will help others make better decisions.
"If we're going to change things, we need to educate other students and our parents to make better choices as consumers" Eleanor continued. "If we don't buy products packaged in single use plastics, manufacturers would use different packaging."
There is no doubt you will hear more from Eleanor and her friends in the near future; they will be promoting the plastic free challenge at Smithdon and other schools throughout the West Norfolk Academies Trust.
To find out more about how you can take the plastic free challenge contact the school through the email somethinghappening@smithdonhigh.org.uk or by following the school on twitter or through the school website.