Christmas Jumper Day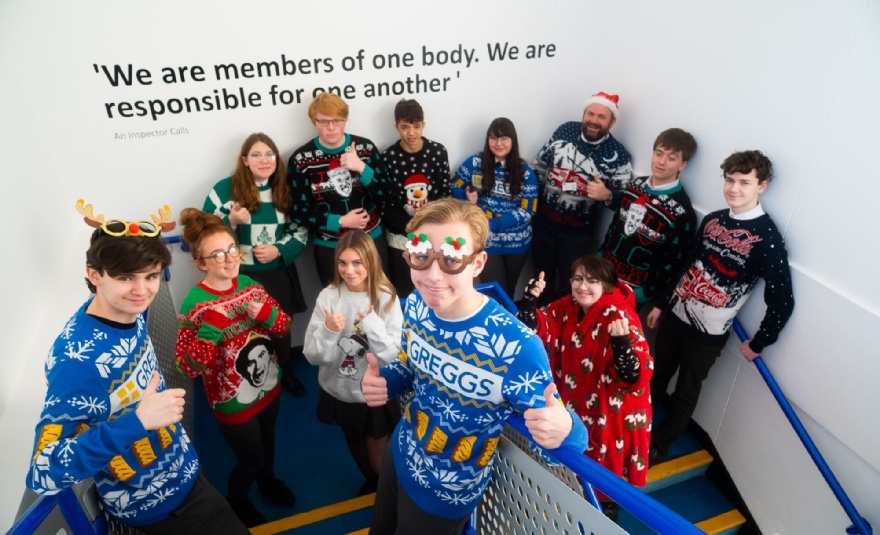 Smithdon's caring students celebrated the end of term by raising over £330 for two different children's charities.
Christmas Jumper Day at our school, which is a member of the West Norfolk Academies Trust, saw students and staff members attend the last day of term in an array of festive outfits and costumes, some of which had been customised by the wearers.
Participants in the event donated money to take part, with funds raised divided equally between Save the Children, which launched the Christmas Jumper Day initiative in 2012, and a fund to help Ukrainian children.
Headteacher Amanda Gibbins said: "Christmas Jumper Day is Save the Children's annual event which raises money for children in the UK and across the world.
"We have supported Christmas Jumper Day for the past three years, and first got involved when one of our governors suggested it, as he had links to Save the Children.
"This year it was on Thursday 8 December, but we always hold the day on our last day of term."
She continued: "All students were invited to donate £2 to wear a Christmas-themed jumper.
"This did not have to be a commercial Christmas jumper – we encouraged students to decorate an item of clothing with tinsel, baubles or glitter.
"The majority of the staff also got involved, with some going all out in a Christmas-themed costume – in past years, we've had an elf, Santa, and even a Christmas tree.
"Not all children were able to donate or take part, but we managed to raise £331.32 with half for Save the Children and half for the fund to support children in the Ukraine."
View more photos here.