Winter adventure for Smithdon students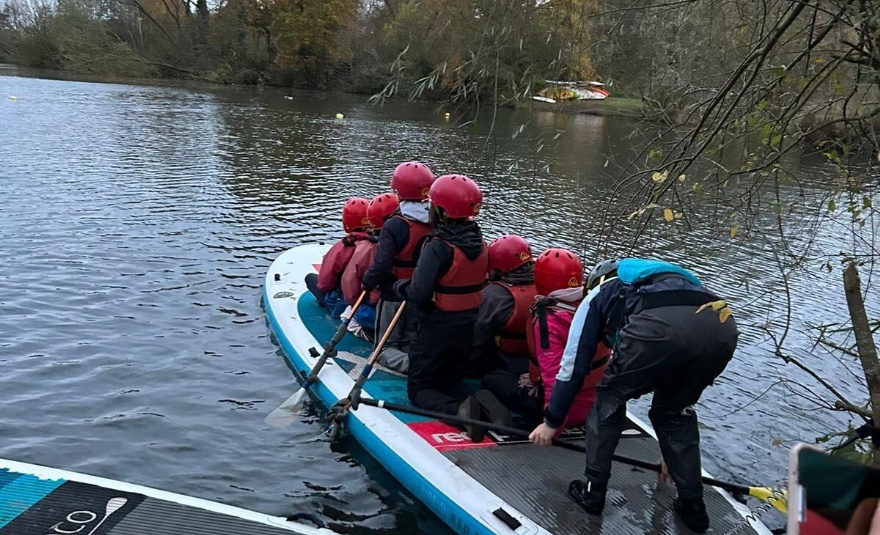 Wintry weather didn't deter our 82 intrepid students who braved the elements on a three-day outdoor adventure trip.
The Year 7 and 8 students travelled to Norfolk Lakes, an outdoor adventure centre in Lyng, near Norwich.
Activities included rifle shooting, archery, paddle boarding, raft building, climbing and bouldering, orienteering, kayaking, and caving, along with initiative and survival exercises, a blind trail and an obstacle course.
Senior Teacher for Years 7 and 8, Alysha Moat, who accompanied the group, said: "We did the trip every year before Covid, and it's a once-a-year, team-building trip for Year 7 to get to know each other better and build positive relationships.
"There are links with their PSHE [Personal Social Health and Economic Education] curriculum, when discussing building positive relationships and friendships, and the activities help develop skills needed, such as problem solving and communication."
The centre is in 65 acres along the River Wensum, 11 miles outside Norwich, and offers 37 acres of safe water for beginner and intermediate water sports enthusiasts, along with 25 land-based outdoor activities.
Ms Moat added: "Despite the cold weather, pupils threw themselves into the activities, learning new skills, and pushed themselves, becoming more resilient in the process.
"There were students getting to the top of the climbing wall who were scared of heights, students getting over their fear of small spaces in the caving, and students working with others they wouldn't usually.
"It was lovely to see them bond and encourage each other, developing their teamwork and communication skills."