Harry Potter comes to Smithdon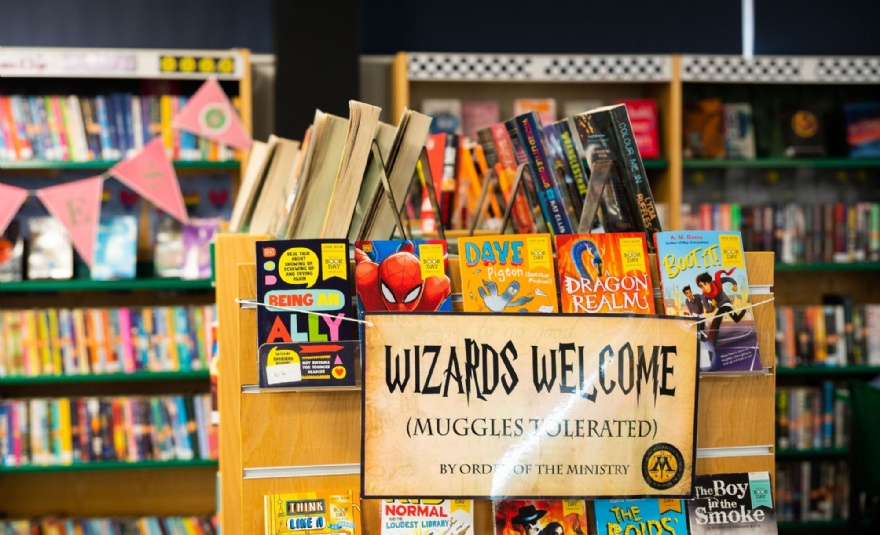 Hogwarts came to Hunstanton when we celebrated everything Potter at our second annual Literary Festival.
Students at Smithdon, which is a member of the West Norfolk Academies Trust, arrived at our school to find the library had been transformed into Diagon Alley, with all the delights of Hogsmeade on offer, from butter beer to chocolate frogs.
Elsewhere, there was potion-making in the Science Department, while wands were being fashioned in the Arts Department.
Our Head of English, Amanda Wright, who spearheaded the event, said: "We brainstormed ideas with the target that there would be something for everyone and activities every day.
"Marie Taylor, our librarian, was crucial to the event, because she sees trends in borrowing and can pitch ideas that interest the greatest number of students – Harry Potter is an example of this.
"It's hard to believe that the series is over 20 years old, and a number of our students are getting into the series having watched a film or two.
"Many of the teachers were in high school when the series first came out, so we have a range of 'Potterheads' at Smithdon!"
However, it wasn't just Potter fans whose interests were covered at our week-long festival – would-be journalists in Year 9 enjoyed a 'chase the story' session with Chris Bishop from the Eastern Daily Press, which led them all over the school in pursuit of a 'hot' lead, while Dr Claire Wilkinson from Cambridge University gave a lecture on poetry and art to the year group.
There was also a Year 7 and 8 visit from author Sue Upton, and budding novelists across Key Stage 3 were invited to take part in a 500-word short story competition.
The event also incorporated World Book Day, when students and staff alike dressed as their favourite fictional characters.
Ms Wright continued: "World Book Day was the highlight of the festival.
"Staff and students dressed up as characters, and it's always exciting to have discussions about who you're dressed as and why you like the book this character came from.
"We want all students to love reading, and this opportunity highlights that reading is fun – especially when we can share the books we love."
She added: "We know that students who read for pleasure have better academic outcomes and therefore life chances, so we want to demonstrate that while reading is something we do in school, it is also something that shapes us as human beings.
"We encourage reading all the time, and the Literary Festival is an event to celebrate reading in a loud and exciting way – to bring books, reading and writing to life for our students."