Smithdon student's sporting success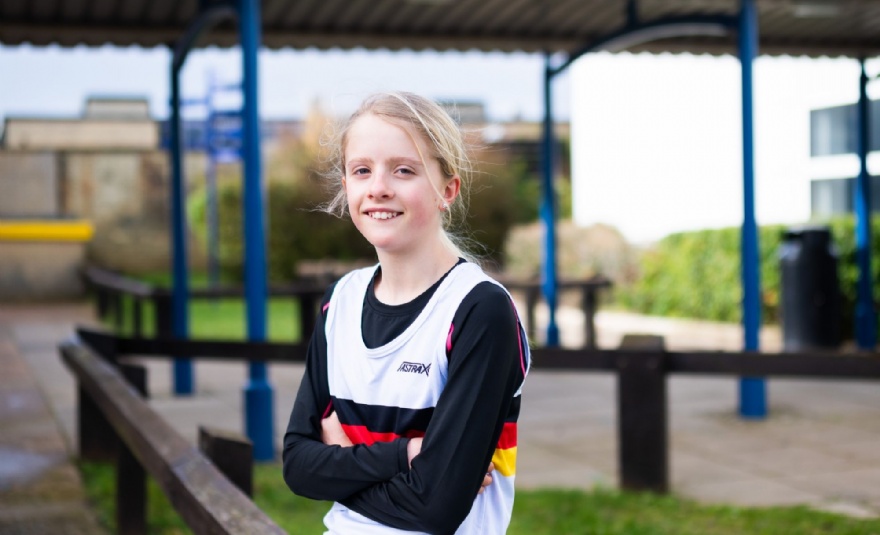 One of our students has been celebrating after representing both Smithdon and Norfolk at the Anglian Schools Cross Country Championships in Northampton.
Faith Turner is a Year 7 student at our school and qualified for the championships by ranking highly in a series of qualifying events.
The 12-year-old began her winning streak when she came first in our school's cross-country competition, before progressing to the West Norfolk Schools Cross Country event, where she placed second.
She then made the top 10 in the next Norfolk Schools' event, going on to finish in the top third of runners in the Anglian Championships, where she was also in the top 8 of runners representing Norfolk.
Our Head of PE, Dan Walker, commented: "Faith was the only representative from Smithdon that qualified for the event, but there were a large number of students from schools around the Anglian region of the country.
"It is an amazing achievement for Faith to have finished where she did, and the school is very proud of her achievements."
As well as her successes as a runner, the young sports star plays netball, football and badminton at Smithdon, and, outside of school, has won prizes for her swimming and sailing.
Mr Walker continued: "Faith is a very good swimmer and has recently been moved up a swim squad due to her performances in counties' competitions – this means she is training five nights a week and shows outstanding dedication.
"Faith is also a very good sailor: she recently came second in a national event in her sailing class and has also been involved in regional and county races."
He added: "At Smithdon we promote as much involvement in sport and physical activity as possible, due to the benefits it has on our students' health, but also the characteristics they can develop through being involved in sport and physical activity.
"However, It is also really important to us as a school to celebrate sporting success, and we are proud of the achievements of our students. Faith has been recognised in school assemblies and will be recognised with sports awards throughout the year for her achievements."