Record results for our GCSE students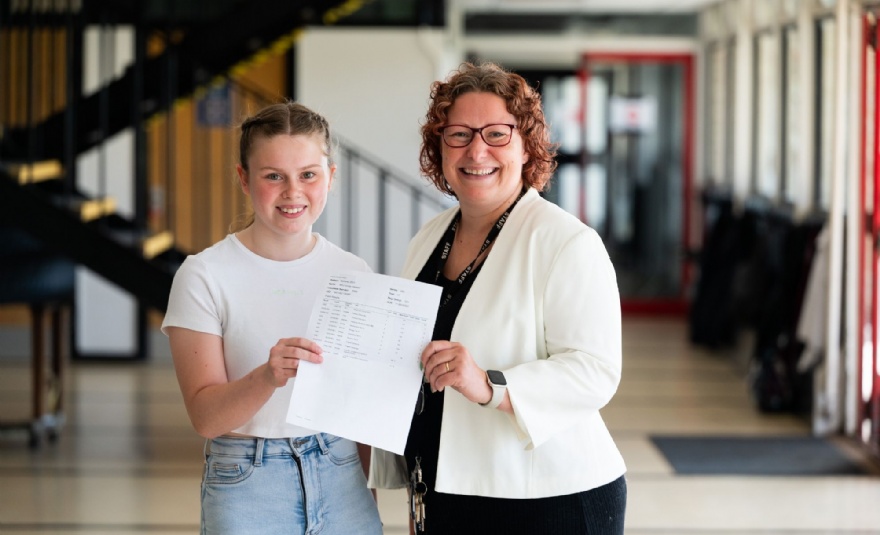 We have all been celebrating after receiving record GCSE results this year.
Today saw us receive its best ever exam results, with the Class of 2023 achieving grades almost 10 per cent above the 2019 results.
Despite national warnings of lower gradings, 67 per cent of our students achieved a standard pass of Grade 4 and above in English and Maths, while 38 per cent attained a strong pass of Grade 5 and above in those subjects. Other subjects with improved outcomes included History, Art and Music.
"Smithdon students' results are representative of the progress that the school continues to make," said delighted headteacher Amanda Gibbins.
"I am so pleased for all of our Year 11s. These results represent what students can achieve when they work hard. I am proud not only of their success, but also of the efforts of our school staff who have provided the high quality teaching and pastoral care to support them in their achievements."
Steve Chapman, Assistant Headteacher, added: "Congratulations to all our Year 11 students who worked so hard for these fantastic results. I wish them all the best as they go on to the next stage of their education."
Notable student successes include: Olivia Raines (4 Grade 8s, 4 Grade 7s and a Grade 6), Amy Howard (1 Distinction*, 3 Grade 8s, 1 Grade 7 and 5 Grade 6s), George Stevenson (2 Grade 8s, 1 Grade 7, 4 Grade 6s and 3 Grade 5s).