Tough moves at inaugural chess contest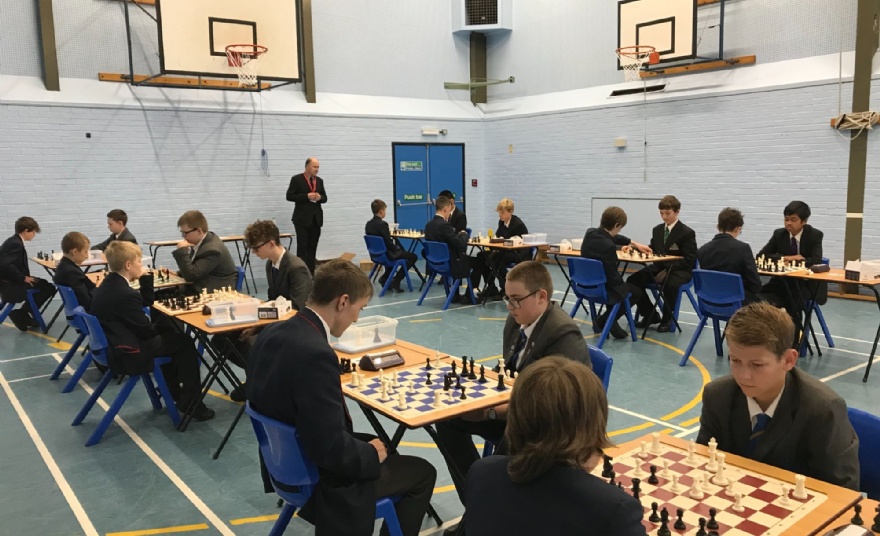 There was more than one case of checkmate when budding chess masters from West Norfolk pitted their skills against one another in a new competition.
The inaugural West Norfolk Academies Trust Chess Tournament saw teams from all four of the Trust's secondary schools come together to test their gambits, moves and tactics in the classic board game.
Springwood High School, Kings Lynn,won the event hosted at Marshland High in West Walton. St Clement's in Terrington St Clement and our school selected their best chess players to take part in the inaugural WNAT contest.
Craig Jansen, Head Teacher of Marshland, said: "Early in the year, each school held its own chess competition across Years 7 to 11 to identify the strongest players. The top players from each school were then chosen to represent their school at the Trust's first chess tournament.
"Each team was made up of 10 players, and there were three rounds, providing an opportunity for each school to compete against the other schools."
At Marshland, where many players of the game were already members of the school's Chess Club, 40 students took part in the in-school competition, with the top 10 qualifying for the WNAT tournament.
But it was the Springwood team that took the honours, fighting off all contenders to triumph in the event, which will now become an annual fixture in the WNAT calendar.
"Springwood High School had an impressive team, winning all their games and resulting in them taking the tournament," continued Mr Jansen. "The students commented that they really enjoyed the experience and the opportunity to represent their school and the Trust.
"Marshland and the Trust see student participation in these kinds of activities to be essential to developing students with character and helping raise student aspirations and outcomes."