Smithdon Cluster – Bootleg Beatles Performance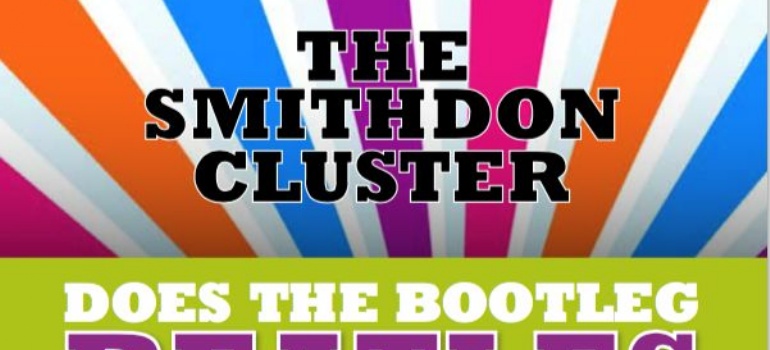 Students from across North Norfolk are preparing to recreate one of the greatest songbooks in history as they mark the 50-year anniversary of the Beatles last live performance.
On the 3rd May 2019, students from seven schools in North Norfolk will mark the moment that the Beatles performed some of their greatest hits on the rooftop of the iconic Apple Building.
Smithdon High School, part of West Norfolk Academies Trust is leading the project, which includes performances from their feeder primaries.
West Norfolk Academies Trust is a multi-academy trust consisting of four high schools and seven primary schools across West Norfolk. The trust utilises the opportunity to share staff knowledge, resources and skills across its own schools; but also schools that feed into its high schools. Consequently, performances such as this are one of the many results of such collaboration.
The event involves primary students from Dersingham, Brancaster, Docking, Heacham, Hunstanton, Sedgeford and Snettisham schools. The students will take to the stage at Smithdon High School (part of West Norfolk Academies Trust), on May 3rd to present a special gala performance of some of the greatest hits of all time.
Not only will this event bring the students and parents from across the Smithdon cluster together, but it also signifies how the trust is invested in students that aren't yet part of the trust, but will be when they reach high school. Events such as this allow an opportunity to share resources and staff in order to provide an excellent education for young people in Norfolk.
Simon Wilson, Headteacher Smithdon High School said:
"Despite increased cuts to arts education around the country, we continue to ensure that the arts resources we have in our trust are widespread, so that students in Norfolk have access to arts based subjects and opportunities. Therefore we invest not only in our own trust schools, but in our feeder primary schools as well, in order to promote and develop the arts."
Andy Johnson, Executive Headteacher said:
"The Smithdon Cluster Bootleg Beatles performance is a perfect example of how North Norfolk students are keeping the memories of their parents alive, whilst developing their skills and confidence through the arts". The Beatles legacy is still with us today, with January 2019 marking 50 years since the group last performed together. It is important that this music continues to have an impact on our future generations."
Students have been preparing for the performance since February with weekly drama and singing sessions with West Norfolk Academies Trust staff. This has encouraged the primary schools involved to extend their study of the songs, into topic research in the classroom.
Songs include Hey Jude, All You Need Is Love and Let It Be; along with intermittent poetry and narration that the students have been studying and composing in class.
The performance is a bespoke piece and takes the format of each school having 'their moment' on stage to present narration, poetry and song. Students from all of the schools will join together at the beginning and end of the performance to collectively perform some of the classic tunes in a stunning recreation of one of the greatest songbooks of all time.