Legally Blonde at Smithdon High School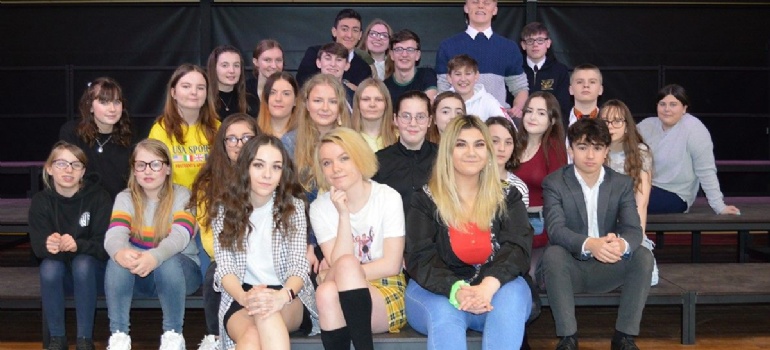 Smithdon High School's musical production
Article by - Hunstanton Town and Around - editor@townandaround.net
Published: 27th Feb 2020
For anyone who has seen the Legally Blonde film, Smithdon High School's musical production follows the same storyline but with the thirty-five strong cast of students performing multiple parts and singing solos, duets and group numbers.
Manning the technical desk Ethan Bayfield and Jack-Harry Roper undertook the challenging task of operating the brand new lighting and sound system that has been installed at the school recently and that includes moving lights and head mikes for each performer.
The stage for this production is tiered and scene changes were managed seamlessly and efficiently by the students who also took on the wardrobe and make up jobs.
Telling the story of fashion-savvy Elle Woods in her first semester at Harvard, the production includes some lovely singing from the Delta New Sorority 'Choir' and Mia Prior's performance as Paulette Bonafonte is outstanding. Elle carries the story through with acting that is compelling and she achieved an emotional rendition of 'Take back the books'.
Elle was well matched with both Emmett and Warner, and her clash with Vivienne was very well played by both actors.
In this production Professor Callaghan was a female but she retained the pompous and manipulative character of the film. And Kyle, the delivery man, not only gave a convincing performance, he was also the recipient of the famous 'bend and snap'.
Town and Around was invited to the first performance of the musical that was attended by Smithdon's feeder schools whose applause was enthusiastic – and very loud.
Tickets are still available for tonight's and Friday's performances and can be obtained by calling the school office on 01485 534541.
To read more article from Hunstanton Town and Around please click here.