Smithdon's fitness stars hit the airwaves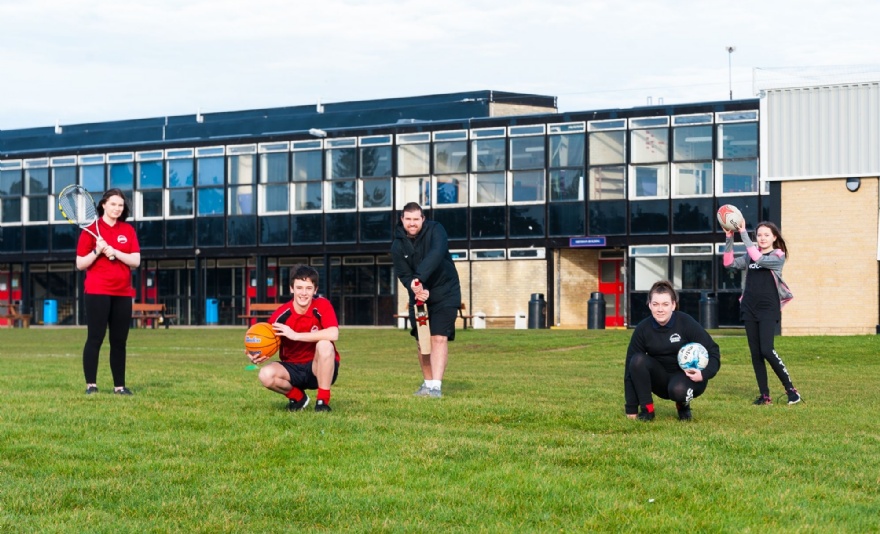 Radio listeners across Norfolk had a chance to hear all about the great work done in lockdown by our school PE department recently when Mr Ward and pupils Hannah and Ella were interviewed on BBC Radio Norfolk's Breakfast Show.
As part of the station's Happy Heads mental health campaign, Mr Ward told host Chris Goreham about how the school had been keeping students in good mental and physical shape during lockdown.

"It's been a really challenging time for everyone, especially students, and lockdown being in winter was particularly hard on them, so did lots of things to help support their mental health and included live elements in all of our lessons, so we could keep in contact with them," he said.

"We know the impact of good physical health on mental health, so I came up with ideas to encourage and challenge them in PE class. One of the things we did was Red January, which is part of a national campaign run by a charity called Health in Mind, which uses sport to support people with mental health issues,

"We didn't know what equipment people would have at home so we kept it quite generic – your activity could be walking the dog, playing football in the park with a sibling, riding your bike or whatever, but we wanted people to keep a log of what they did so they could tell us in PE lessons, and they responded really well."

Hannah and Ella spoke about how they had done their bit, with regular morning treadmill running, walking and Joe Wicks workouts, and the good news is that Mr Ward revealed it was not just the students who felt the benefits of their exercise.

"We used our school rewards system for days they completed the activity," said Mr Ward, "and we encouraged them to sign up and raise money for Sport in Mind, which many of them did, and we raised a substantial amount of money."

Well done Mr Ward and team for your hard work, and to Hannah and Ella for being such great ambassadors for our school in the wider community by your radio appearance, and thanks to everyone who has kept themselves in good physical and mental health, whilst also helping others.