Making a Mark with Artsmark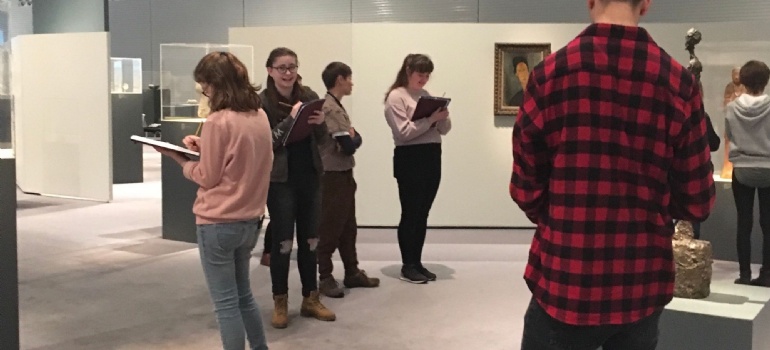 Smithdon High School has begun its Artsmark journey; over the next two years we will develop more opportunities for our students to work with artists, musicians and actors.
Artsmark is awarded by the Arts Council England and allows like-minded schools to be part of growing arts and culture network. The impact of our Artsmark journey will be an increase in student creativity and enrich their childhoods.
Our recent Year 11 trip to the Sainsbury Centre for Visual Arts at the University of East Anglia in Norwich is exactly the sorts of things you can expect more of.
Our students explored the current exhibition on Radical Russia and then attended a technical skills workshop with the resident artist.