Summer School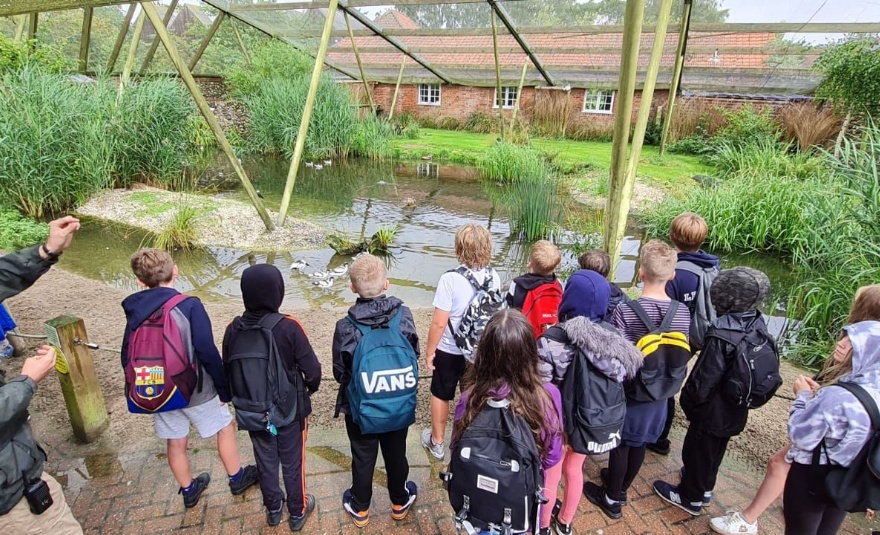 More than 40 soon-to-be Smithdon High School students spent a week of catch-up learning and fun as part of the Government's £20m summer school plan.
Each day included one hour of English and one hour of maths, followed by a variety of curriculum taster sessions, culminating in a celebration assembly on Thursday afternoon and an adventure trip to Pensthorpe Nature Reserve on Friday.
During the week all students also had the opportunity to take part in the specially-organised Beach School activity, supported by Hunstanton's RNLI team based in Old Hunstanton, to teach beach safety, explore the Lifeboats and test their tent-building skills.
Other activities included nature design printing in Art for an afternoon; creating water rockets in Science, with students competing to find out whose would go the furthest on the field, as well as trying their hand at using physics to crush cans.
There was also a calmer but full-of-fun French session with a bouncing beach ball, and the best new learners being presented with their own mini French dictionaries to help them when they start French lessons in September.
The in-school sessions ended on Thursday with an afternoon of PE activities, including students getting the chance to try out new sports, such as Lacrosse.

The Celebration Assembly gave parents a chance to share their children's success over the week, watching them receive certificates and prizes for the most notable act of kindness, the biggest smile, effort, progress and more.
They also got to experience a sneak peak of Smithdon's school musical production for February 2022 - Matilda - as two of the groups were able to perform the number they had learnt during their afternoon music and performance sessions in the week.

Amanda Gibbins, Head of School, said: "The students had a fantastic week and it was just as rewarding to see the smiles on their tired faces at the end of every day, as it was to see the new friendships forming and progress in learning."
Following the announcement last month of the planned government investment in the school buildings, she added, "It is exciting times for these new Year 7s as they will be among the first to benefit from the new facilities and get to experience even more exciting opportunities in the coming years."