Smithdon Careers Fair
Careers Fair 2022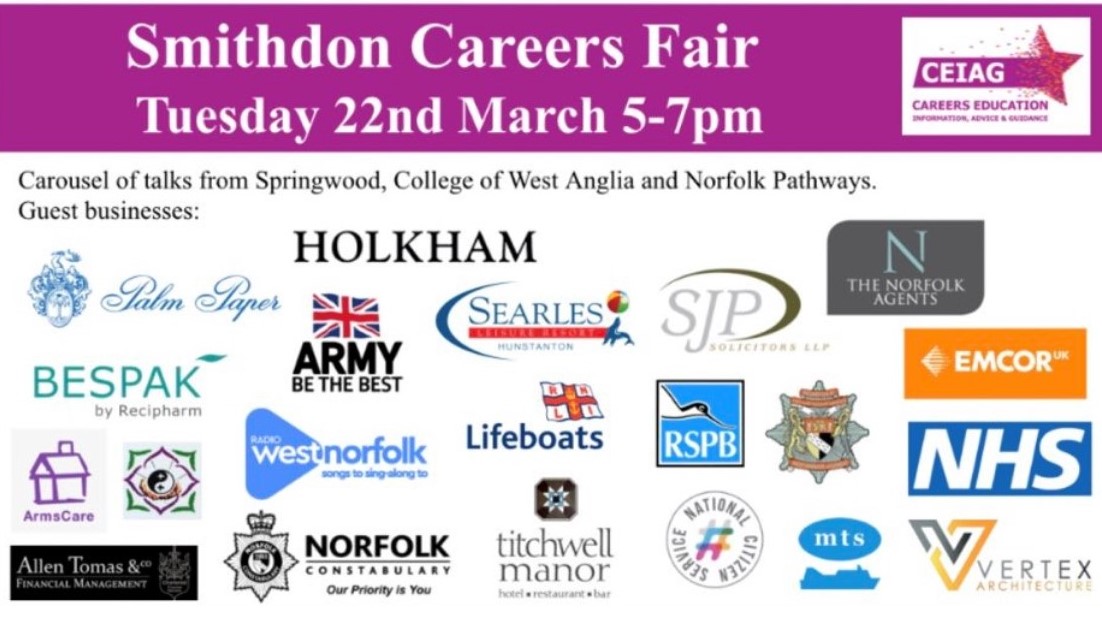 We were so very excited to open the doors to invite a host of post 16 providers and businesses for our first careers fair which took place on the evening of Tuesday 22nd March 2022.
There was a real buzz as the 200 plus students and families arrived for the event. We had pre-booked talks from Springwood, the College of West Anglia and Norfolk Pathways and Apprenticeships running throughout the evening giving details of courses and application methods in preparation for the choices ahead, and to meet the staff that work in the establishments.
In the main hall we had over 25 businesses set up stalls and activities for our guests to visit, to talk about career paths, apprenticeship and job opportunities. What our local companies do, how they do it and for who! It was a very interesting evening and the vast array of professionals available to talk to, who were experts in their field offered a unique experience to learn first hand what happens behind the doors of these companies.
We are extremely grateful to all of the exhibitors that included Holkham Hall, Palm Papers, Searles, The Chartered Institute of Logistics and Transport, RSPB, Emcor, SJP Solicitors, Vertex Architecture, Pointz of Interest, National Citizen Service, The Norfolk Agents, Radio West Norfolk, Titchwell Manor and Erics, the Army, Arms Care, MTS, Bespak, Allen Tomas Financial Management, Norfolk Constabulary, the RNLI, the fire service and the NHS.
Highlights included the fire engine parked outside the hall, fully accessible with the whole crew from our amazing local fire station. Free massages and an opportunity to practice acupuncture with Pointz of
Interest, name the logo game with the Chartered Institute of Logistics and Transport, using the mic with Simon Rowe of Radio West Norfolk, trying on police safety gear, pond dipping with the RSPB, in fact there were so many highlights we can't list them all!
Most exciting of all is the relationships that have developed through this which will see us working more closely with these businesses to give our students more experiences and more opportunities in the future.
We are also very thankful for the students and parents that joined us on the evening and took the
opportunity to engage with the businesses and attended the talks.
For details of the next Careers Fair........ Watch this space!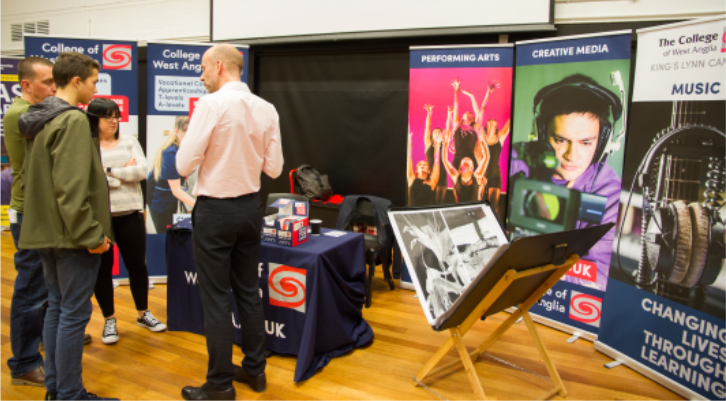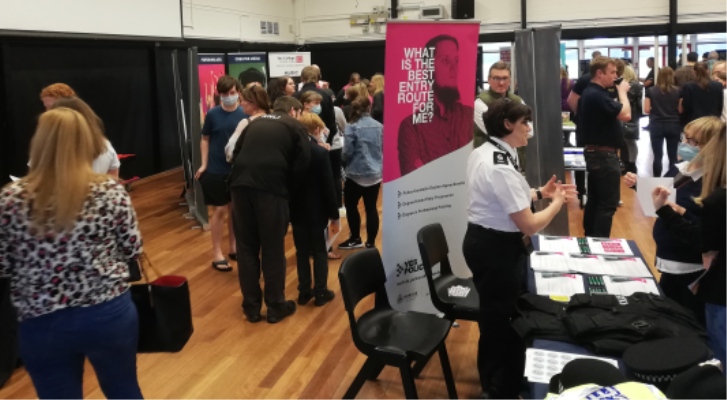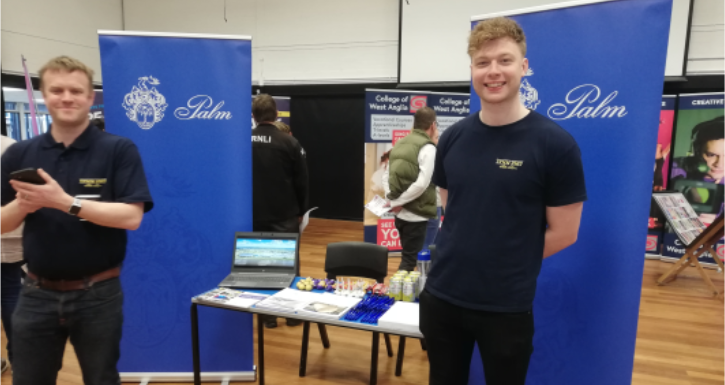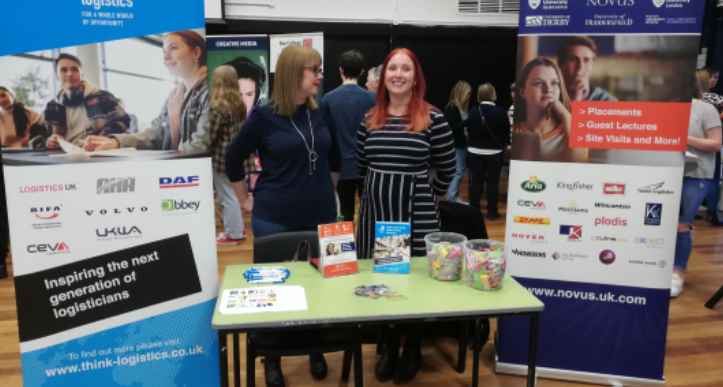 #Smithdoncareers