Alumni - 2010's
Please click on the menus below to view the achievements of our former students from the 2010's
Aidan Gollaglee - Year of Leaving: 2010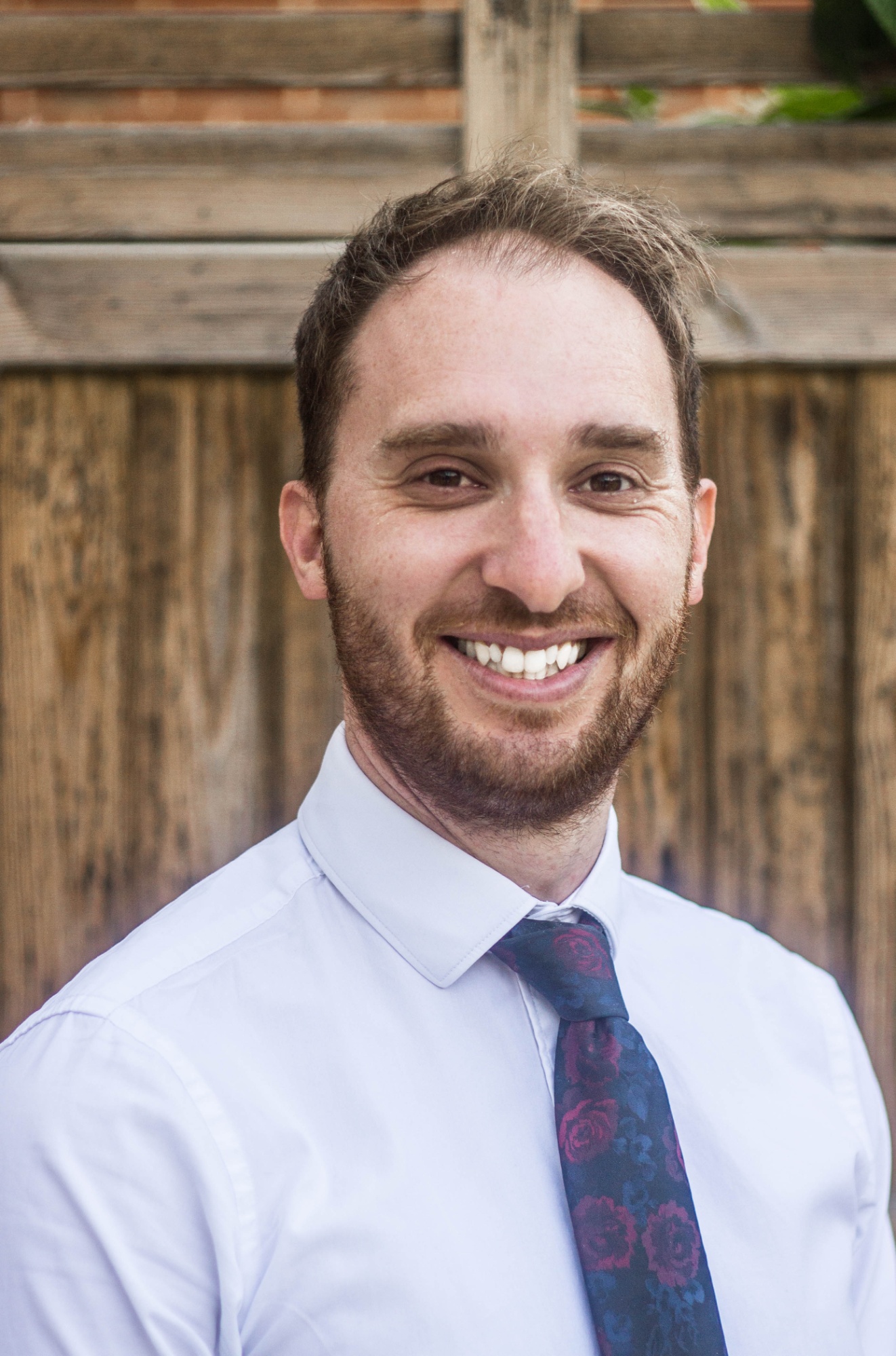 Memories of School
I have fond memories of all the good and the bad. The good would be the Mathematical inspiration that was Mr Skipper; the exceptionally talented PE teacher Mr Allsop and counting to 10 in different languages whilst stretching; chatting to the wonderful ex-headmaster Doug Little on the way to and from school in the mornings; winning regional cross country events; somehow winning a golf tournament (the trophy is still proudly displayed in my cabinet); the football team going undefeated for two seasons in a row and our basketball team facing off against Gaywood Park girls' team for one of the best matches we played. I still remember Mr Rushton laughing incessantly at me falling over and fighting for the ball with one of the girls.
The not so good would be me coming to school in a skirt to protest the fact boys couldn't wear shorts, being late to school almost every day because I had a job in the mornings and generally not being motivated to study for exams!
I would describe myself as a student that could certainly have made more of my time studying at school – I was fortunate to achieve good A-level grades Maths, Further Maths, Biology and PE. Living and growing up in Hunstanton in an area and family of low aspiration made it difficult to really make the most of school. I was receiving free school meals and lived in a low-income household. I loved learning but had no interest in examination success. It is a combination of these and my experiences at Smithdon both good and bad that have driven me to find the success I have. So much so I am now very heavily involved in shaping Maths Education across the UK. I am sure during my sixth form years I was somewhat of a difficult student to manage at times.
What jobs I have done since leaving school
Since graduating Loughborough University with a degree in Mathematics, I have worked for General Electric in Aerospace Project Management before receiving the Institute of Maths Scholarship to support me in embarking on a career in Maths education.
After completing my NQT year in Hackney, London I became KS4 Maths Lead in Greenwich, London for one year before then taking on a role as Head of Department for three years at a Grammar School in Sidcup. I then progressed to Lead Practitioner and leading CPD in Secondary and Post-16 Maths Education for one year, before taking over the London South East Plus Maths Hub. I now am part of the Senior Leadership Team at a school in Southwark, London and oversee delivery of the government funded Maths Hub Programmes as well as running subject leadership training for teachers on behalf of the National Council for Excellence in Teaching Mathematics. In my current role I lead on Primary, Secondary and Post-16 Maths improvement for the London Boroughs of Bexley, Lewisham, Southwark, Tower Hamlets, Greenwich and The City.
Aside from this work I do talks for the Institute of Mathematics Scholarship Programme and visit schools to do free consultations and support their departments in delivering improvement.
Message for current students
No matter where you come from, no matter who you are surrounded by, make the most of every experience. You will learn from both the good and the bad and be all the better for it. Set yourself high expectations and work towards them. I will always regret not making the most of my opportunities when I was younger, don't live life with regrets. Set yourself goals and don't be afraid to ask people for guidance on how to achieve them! Norfolk can be an isolating place but you will gain experiences that many others will not, you have the opportunity to build on your initiative and independence. It is how you deal with adversity and challenges that will make you proudest.
Samuel Oakes - Year of leaving 2011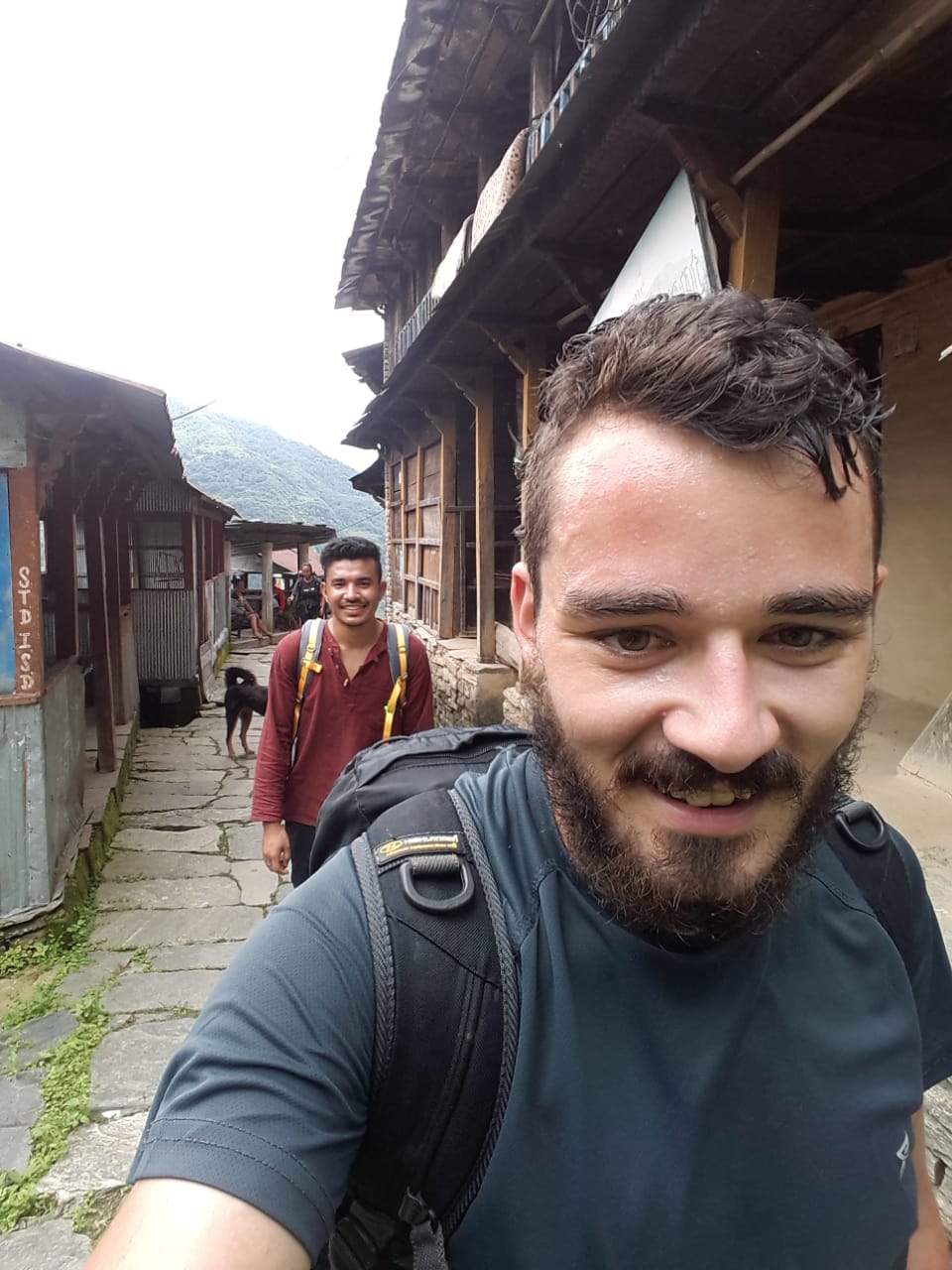 Memories of School:
The staff team were outstanding, the quality of education excellent and the support networks fantastic; however, I didn't really enjoy school. I have since had enduring determination to better myself, which has led me to travel all around the world in my career and achieve things I never thought possible.
What Jobs have you done since leaving school:
I completed the first year of Sixth Form before moving to a level 3 BTEC in Uniformed Public Services at the College of West Anglia. I cannot recommend this course enough! Even to those not interested in serving in the armed forces. This course gave me self-confidence and mental and physical robustness and determination which spurred me on the path that eventually led me to join the British Army.
I went to the University of Worcester where I studied Outdoor Adventure Leadership & Management as well as gaining experience in Mountaineering, Climbing, Kayaking & Canoeing. It was also around this time I Joined the British Army, where I served with the BUOTC under the Royal Military Academy at Sandhurst. By half way through my second year I had achieved the rank of Platoon Sergeant and was responsible for training potential officers for combat duties around the world. I also completed the Pegasus Company pre-parachute selection course with the Parachute Regiment, and the Royal Marine Commando endurance course. I was later selected to represent the British Army in the Chimaltlali military skills competition in Mexico, where a team of UK soldiers competed against 30 other nations in a range of military operations and challenges. Later, I represented the Royal Military Academy at Sandhurst on the Cambrian Patrol military skills competition in Wales. I also qualified as a Combat Team Medic and travelled to several countries.
After three years with the British Army, my career shifted again to Humanitarian aid and charity work. In 2017, I went to Tanzania in Sub-Saharan Africa where I worked as a team leader for a charity called Raleigh International on a Poverty Reduction and Livelihoods program. After three months in Africa I was promoted to Deputy Operations Manager, where I oversaw the training and development of over 2000 entrepreneurs and the establishment of over 326 new micro enterprises. Helping to raise local people out of poverty, I was then offered the same role in Raleigh's office in Kathmandu in Nepal where I managed the agricultural livelihoods program. I was also lucky enough to go trekking in the Himalayas on several occasions; the most notable of which was a trek on Mt Annapurna (see photo, taken at just under 13,200ft), the tenth highest mountain in the world at 26,545ft. My time in the Himalayas also gave me one of my first tastes for ultra-marathon running when a friend and I summitted 30 Himalayan peaks in 5 days, all whilst providing support to Raleigh teams on the ground across the Ghorka region and narrowly escaping a leopard or two!
After this I returned to the UK where I continued my ultra-running, completing my longest run to date which was the best part of Hadrian's Wall from West to East (approximately 122km) in just under 19 hours. I also studied a Master of Science in Education Leadership & Management at the University of East Anglia, whilst concurrently studying to become a qualified Personal Trainer. I graduated with a 1st class honours and gained distinction in my Personal Training cadre. I have since specialised in Cardiovascular Endurance training and have worked with many clients including one or two national level athletes. Following my graduation I was offered a job as Head of Conservation for the Bukit Lawang Trust, an environmental conservation & sustainable Human development charity based in the jungle in North Sumatra. Since starting there in 2019, I have been promoted twice, first to Programs Manager and then to my current role as Director of Operations. In this role I am responsible for providing strategic leadership for the Bukit Lawang Trusts operations, in accordance with their overarching global strategy. I take the lead on the design and development of new programs, partnerships and relationships as well as working to develop the Trusts Indonesia country strategy, whilst ensuring compliance with legal policy, process and standards. I am responsible for the quality, impact and safe delivery of the Bukit Lawang Trusts portfolio globally.
Looking forward, I shall be overseeing the establishment of education centres across South East Asia, Sub Saharan Africa & South America for the Trusts international arm, The Planet Earth Trust. Additionally I am currently in the early stages of writing a BTEC Level 3 curriculum in 'Active Global Citizenship' that I hope to deliver at my own education centre in the coming years. I am also training hard, to prepare myself mentally and physically for a circumnavigation of the globe, which I hope to begin on my 35th birthday.
A message for current students:
I will say what I wish someone had said to me when I was in High School, in the hope that if even one student reads this and finds some value within these words, it was a worthwhile endeavour.
You don't need A levels to get to University. You don't need a degree to get a good job, and no matter how hard you work, or how well prepared you are, the very best plans fall apart at the first sign of trouble.
There are over 7 billion people on Earth, and therefore there are over 7 billion correct ways to live your life. You do not have to follow the crowd.
You can and often will, fail at doing things you don't enjoy and don't care about, so you might as well try doing what you love!
Study HARD. VERY HARD! You only get one shot at school. Make it count, because if you have to come back later you are paying for it.
Concurrent activity is your best friend. If you are only working on one thing you're missing an opportunity. There are 24 hours in the day. You need 6 hours sleep and you are at school for 8. That gives you 10 hours to improve yourself. But don't forget to have fun! Because without fun in your life what's the point?
All through your life, people will tell you, "You can't do that." Or "it's not possible." Just remember. Everything is impossible until somebody does it. If you have dreams don't let anyone tell you it can't be done.
Fran Pike - Year of leaving 2012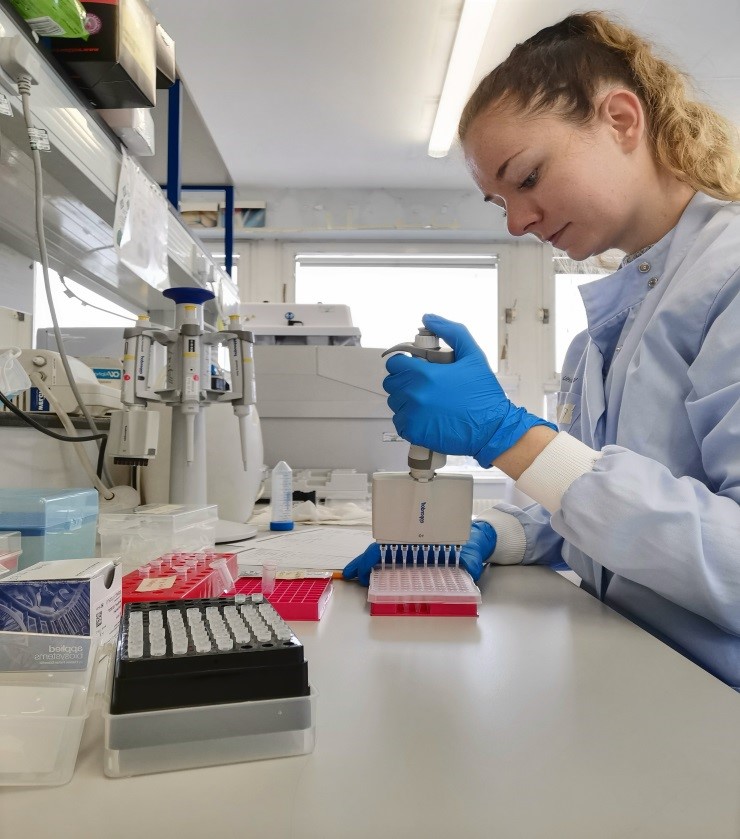 Memories: I remember having great opportunities to partake in different sports clubs, Maths club on a Wednesday and numerous fashion shows for which I had many hours of fun making the outfits for. In Year 9, I went on a trip to UEA with my Dad which was absolutely fantastic and grew my dream of going to University.
Since Leaving: Once I finished my A-levels at Smithdon High School, I went onto complete my undergraduate and masters degree in Biology at the University of Portsmouth in which I gained a 2:1 and a distinction in respectively. Following on from this, I moved to Oxford where I worked as a molecular and cellular Biology research assistant at the MRC Mary Lyon centre in Harwell. Since then I have moved to work at the Oxford University Hospitals NHS trust, where I currently work as a genetic technologist in molecular haematology. I undertake genetic testing for white cell disorders, including but not limited to different types of leukaemia.
Message to Current Students: Work experience is your best friend; it gives you a great opportunity to try a career out whether that is in school or whilst at university. It never hurts to try new opportunities, and you just might find something that you love.
Ella Fuller - Year of leaving 2013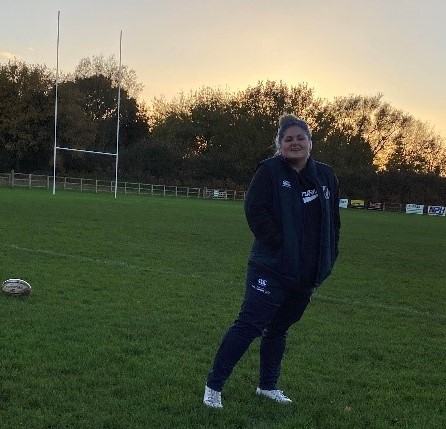 Memories: I can remember the teachers at Smithdon High School being so supportive and continually ensuring us all that we were working hard to achieve our predicted grade. A fond memory of being a Smithdon High School student was taking part in the drama shows including We Will Rock You, Jesus Christ Super Star and the Wizard of Oz. We all had a great time at rehearsals and by doing these shows it gave me some much-needed confidence.
Since leaving: I decided to study childhood studies at college, however I didn't take that route as my career. Instead, I started working for the College of West Anglia for the National Citizenship Service (NCS programme) and while I was working there, I did an apprenticeship in Customer Services. After three years, I then became a barista for Thornham Deli and worked my way up to being a supervisor. After three years of being at the Thornham Deli, NCS was taken over by a company called EBP so now I work for them promoting and supporting the NCS programme.
Message to Current Students: It does not matter if you do not know what you want to do for the rest of your life just yet. I studied Drama, Resistant Materials, and Childcare at GCSE and I got good grades in them all. I went on to study childhood studies at BTEC level. I have also got a qualification in customer services. I am 23 and I am still not 100% sure on what I want to do when I am older. My only advice is to try not to close any opportunity doors. Keep an open mind and give things a go. If anyone tells you that you cannot achieve something, prove them wrong.
Katie Evans - Year of leaving 2014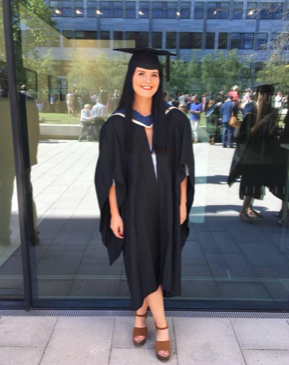 Smithdon Memories:
My memories of school are always great ones, I was fortunate enough to have many great friends and a large amount who I am still in contact with as of now. School was full of laughter, smiles and obviously hard work. The teachers were kind and wanted the best for the students which particularly sticks with you once heading into your chosen subjects in GCSE/A-Levels. My favourite subject was always Geography which lead me onto where I am today.
Since Leaving:
Since leaving Sixth Form I went straight into university and did an undergraduate degree in Anthropology and Geography and graduated with a 2:1. Also whilst studying I always worked locally at Heacham Manor and also at CITB before I started a masters. I started a masters in Urban and Regional Planning at Heriot Watts University in Edinburgh in 2019 but then things changed when I did a week's work experience with the planning team at the Borough Council of Kings Lynn and West Norfolk. After this in summary, I applied for a job at the council, and for over a year now been an assistant planner for the planning policy team, where I am doing my masters apprenticeship in chartered town planning at London South Bank University. I hope in the next two years I will be a member of the royal town planning institute and a chartered town planner once finishing my masters and apprenticeship.
Message to Current Students:
My main message for students now is enjoy every moment, be kind to your friends, peers and teachers, and do your best that is all people can ask. If you know yourself that you worked as hard as you could and revised (when you can) you should be proud. Best of luck.
Ellie Brewer - Year of Leaving 2015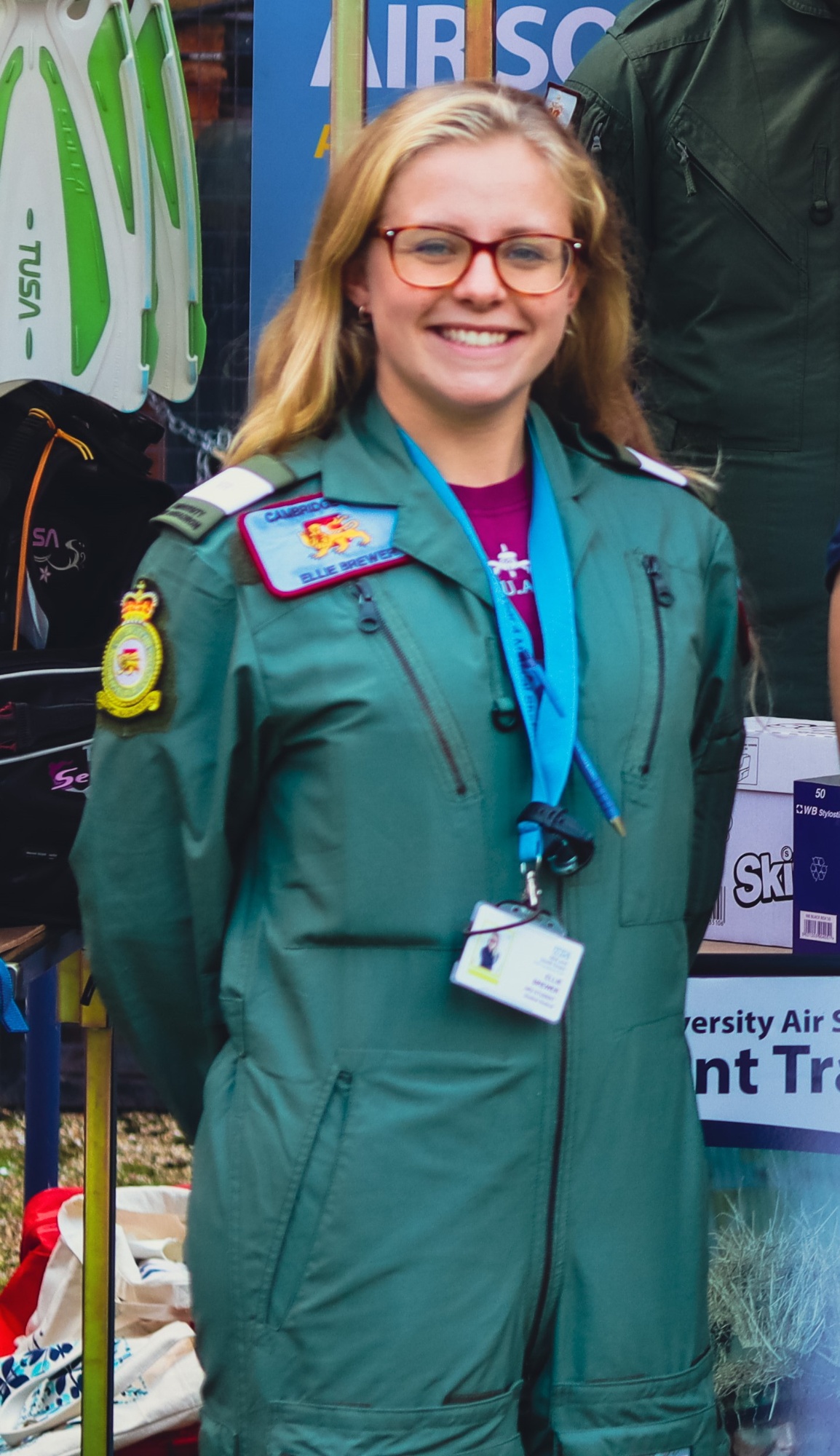 Memories of school
I joined Smithdon High School in 2009, fresh out of my tiny village primary school in Ingoldisthorpe. It was a big change going from a year group totalling 9 students to 120! I thrived in a bigger atmosphere, the more people to chat to, the better!!
I enjoyed the all-round nature of school, playing sports, running the Equestrian Team, being a School Ambassador. The majority of my teachers challenged and pushed me, invoking some friendly competition among the students.
What jobs you have done since leaving school
Throughout my time at Smithdon High School, I never strayed from wanting to become a doctor which kept me motivated as I knew I needed to achieve top grades to get into university. At times it was difficult, especially being a school without a strong history of students studying medicine or similar degrees so we lacked aspirational figures. Fortunately, I had some great teachers and friends who helped me stay focused and maintain my self-belief.
However, the path of progression is rarely straightforward, and I ended up taking two gap years after A-Levels. The first one was intentional as I had always wanted to work a ski season abroad, it was an amazing life experience that rapidly helped me grow up! During this time away, I pondered what to do regarding my university applications as I had missed the AAA grades required for medicine and my two options were to apply for access courses and do a foundation year or resit some exams when I got home and hope for the best. Thankfully, my resits came back well and I took another year out to start the university application cycle again. It was a big decision to take another year out but I didn't want to rush into a non-medical degree through clearing and end up having two degrees to fund and 8+ years at uni! The thought of having a gap between school and university may be daunting for some but it's a great chance to get some life experience, live away from home, earn money and be in a far better place to commence an undergraduate education.
I have since been in a pretty unusual position of being part of the founding cohort at a new medical school. The Anglia Ruskin School of Medicine opened in 2018 and I am now in my final year of the 5-year long course, nearly there! It's been an interesting experience with the faculty staff and students figuring out the best way to run a modern medical school, but I think it's finally come together… I have loved my time at university, studying medicine has been a privilege and I can't imagine myself doing anything else.
Looking forwards, career-wise, I joined the Royal Air Force in August 2021 and have subsequently been sponsored through medical school. Upon graduation in July 2023, I officially begin training as a military doctor and from there, the sky is the limit?!
A message for current students
Believe in yourself. Anything is possible if faced with determination and resilience – what doesn't kill you, makes you stronger!
Tobias Lawrence - Year of leaving 2016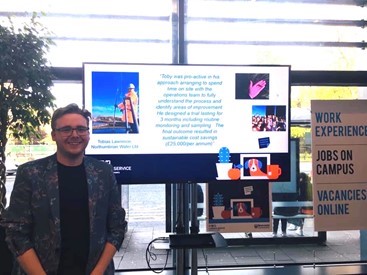 Smithdon Memories:
I started Smithdon in 2008 which both seems like yesterday and a lifetime ago. At school I took solace in studying and had the support of some fantastic teachers across different departments, which helped me develop personal resilience and set the seeds for my current passions. While I did not always feel the most confident and, at the time, struggled to process both my identity and aspects of home life, I had access to an incredible support system. At Smithdon I felt like I had a team of people rallying behind me, from the pastoral support of my personal tutors and head of year, passionate teachers, and some treasured friends, these people helped me through my years at high school.
My greatest memories of being a student at Smithdon was the learning and I enjoyed most lessons (unfortunately this enjoyment did not always extend to physical aspects of PE), I was particularly excited by Science, Geography, Art, French, and even Religion and Ethics. This broad love of knowledge continues today, and I am still curious in finding how different subject areas interact and intersect. As a student at Smithdon, I participated in School Council, volunteered at numerous open days (helping the Science department was my favourite, Metal + Acid à Salt + Hydrogen, and Hydrogen pops are still an exciting thrill), and I even remember briefly taking part in debating, and to this day I continue to be both opinionated and constructive in formulating an argument. During sixth form I was also a classroom assistant in Science (primarily Biology and Chemistry lessons) and was part of a scheme, with the local rotary club, to direct funds to global development projects focused on supporting small business ventures in developing countries.
Going to school on a coastline designated an AONB (area of outstanding natural beauty) was an honour, and the community at Smithdon High School is something that I will always treasure.
Since Leaving: University Career, Placement, and Volunteering
After receiving my A-Level results, in 2016, I relocated to the North East to study at Newcastle University. While initially going to study Chemistry, I quickly transferred to Environmental Science and this was one of the best decisions I made. A 3-year course has turned into 5-years (as always, I take the scenic route) after I secured a placement year. I am now about to start my last year doing an integrated masters specialising in Ecosystem Management. I have continued to work incredibly hard, having recently been recognised for finishing highest in my course from my bachelors year and dissertation project, which I am incredibly proud of. Attending University has been a life changing experience, given me a chance for personal discovery and growth alongside furthering knowledge, understanding, and critical thinking.
I worked at Northumbrian Water Ltd, during placement (3rd year of University), as a Technical Advisor for Wastewater Compliance. During this year I applied my scientific knowledge, environmental awareness, and project delivery skills to optimise the performance of sewage treatment works to improve discharge quality to protect regional rivers and catchments. One of my proudest moments was being nominated for my 'Contribution to the Workplace' at the Newcastle University Celebrating Success Awards 2019. Primarily for my work on optimising UV disinfection systems on a wastewater plant, which delivered savings of approx. £25,000 per annum for Northumbrian Water. I have also contributed to projects to reduced chemical usages and enhance phosphorus removal, undertaken Great Crested Newt surveying, invasive species identification and removal, and offered tailored recommendations for improving technical process control at wastewater treatment sites across the North East. These experiences alongside studying, have contributed to my academic interests in water pollution management, catchment and habitat management and the interactions with environmental policy. Prior to this year, I had gained experience vegetation monitoring within Northumberland National Park, identifying peatland plant communities to determine habitat quality, as part of a summer internship with a Newcastle University Masters students in association with Natural England and Forestry Commission.
Volunteering has been a key aspect of my life since leaving school, both to help within STEM but also social liberation. I have taken voluntary roles within societies and in students union to further representation of marginalised communities, specifically for the LGBTQ+ community. Over the last year I held a part time position at Newcastle University Students Union as the elected LGBT+ Officer, to ensure our collective voices were heard. During this role, I designed, developed, and hosted two major campus-wide campaigns during transgender awareness week and LGBTQ+ history month, to educate and inform. This year I was honoured to receive the runner up award for 'Contribution to Diversity and Cultural Awareness' at Pride of Newcastle Awards, 2020. University and life post high school has provided a chance for continued self-development and discovery, and to give back to the communities I feel so passionately about.
I will be, finally, graduating next summer, with an integrated master's in environmental science (Ecosystem Management) and aim to enter the water industry or environmental sector to apply scientific knowledge alongside my love for communicating with people, management, and leadership.
Message to Current Students:
I would tell current students at Smithdon High School to continue to value education, but to remember learning is not only concentrated within the years you spend at school. Take your time, enjoy the journey, and continue to reflect no matter how long or which direction it takes you. This might sound 'cliché' but take opportunities that present themselves and seek out new experiences. Do not be afraid to be yourself and refrain from comparing yourself to others. Community is important and finding this is invaluable, it is also not restricted to your geographical location, go out and explore beyond your immediate circles. Finally, this is core to being a scientist and studying at a higher level, question everything, remain curious, listen, and value collaboration. One of my favourite metaphors talks about understanding and appreciating the importance of basic principles and building on these to make real and continued progress, with Isaac Newton stating 'If I have seen further it is by standing on the shoulders of Giants'. Finally, make a difference with teamwork, as changes on a larger scale are achieved.