Please find details below regarding our school uniform.
Uniform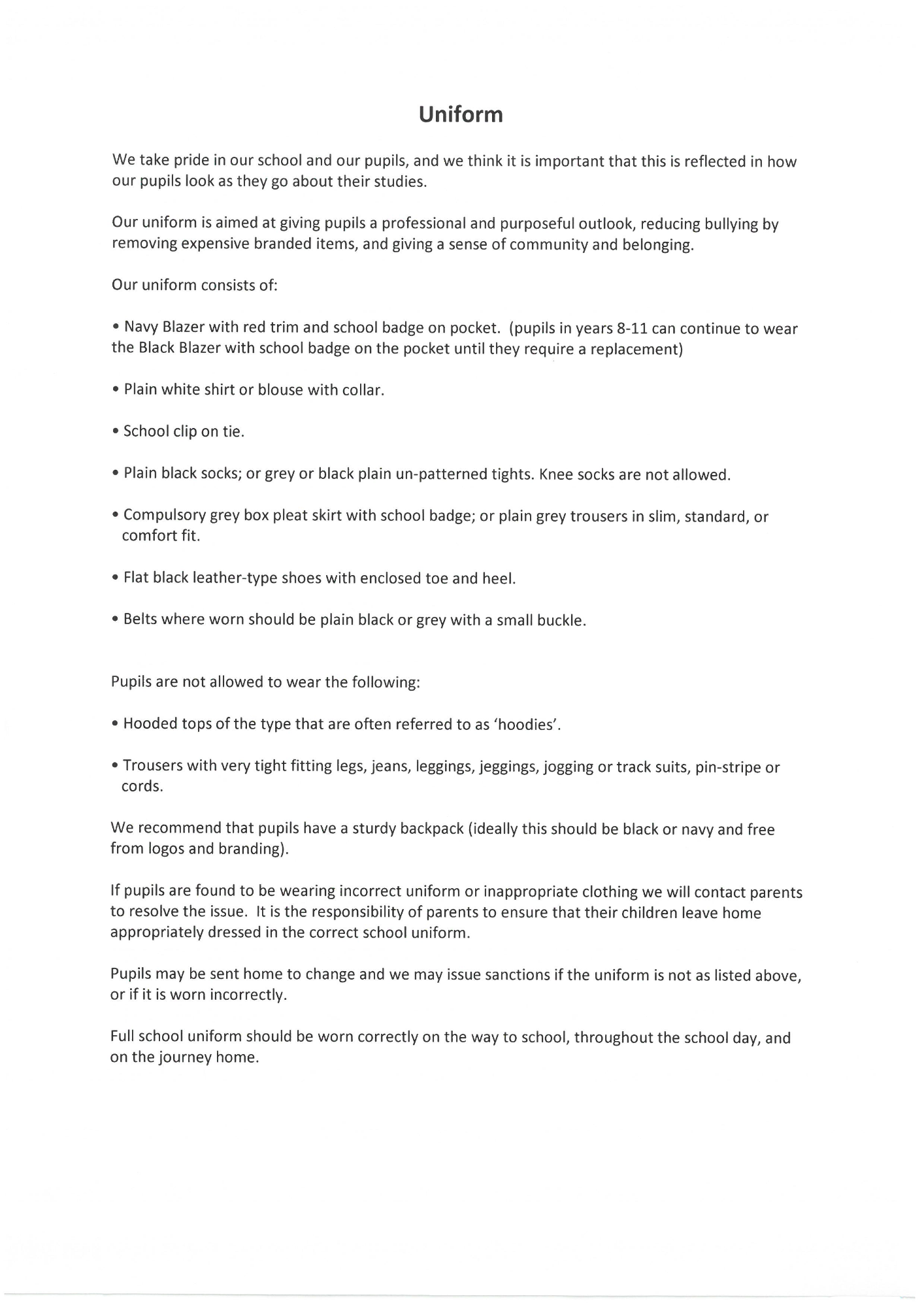 PE Kit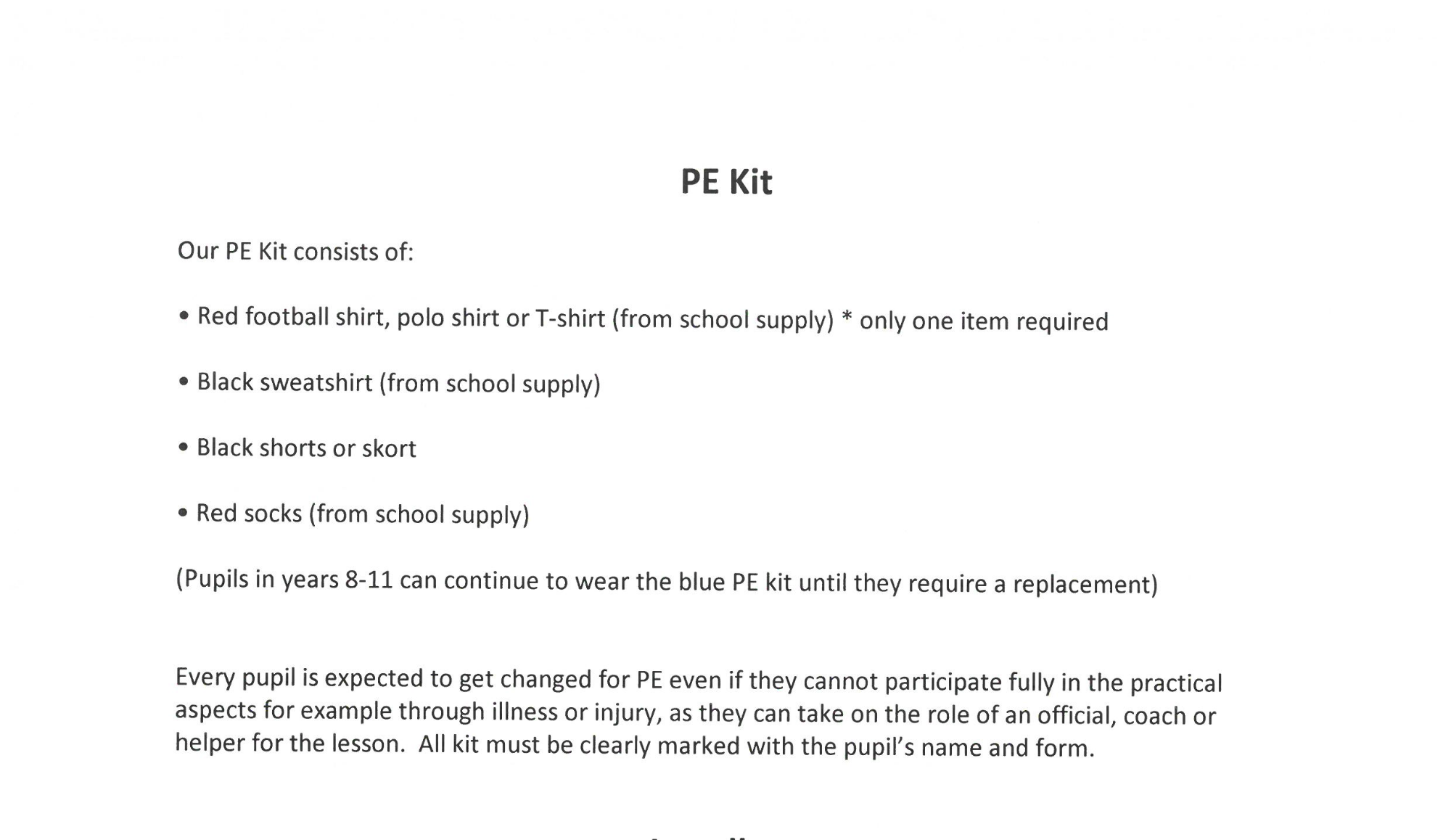 Jewellery
Piercings – no visible body/facial piercings or retainers including tongue piercings and ear 'tunnels' are to be worn.
One small pair of plain stud earrings may be worn but must be removed to allow pupils to participate in PE.
No rings, necklaces or bracelets are to be worn (Medical necklace/bracelets are allowed).
Pupils may wear a wristwatch.
Make-up
Light make-up may be worn but must be discreet.
No false eyelashes.
Hair may not be dyed bright or 'unnatural colours'.
No nail varnish.
Acrylic/Gel/Nexgen nails or tips are not allowed in school. This is a Health & Safety risk.
Equipment
A scientific calculator is now a compulsory piece of school equipment and students are required to have one with them at all times.
Students are expected to have a reading book with them at all times.
We discourage students bringing mobile phones, Ipods, smart watches etc onto school site. If these are brought into school it is at the risk of the owner and must be switched off between the hours of 8.30am – 3.00pm.
School Shop
Please click on the link below to purchase the required school uniform from our online shop.
Smithdon High School Uniform Shop
For further information on ordering school uniform please click on the links below:
Learner Support Fund

The Learner Support Fund is a discretionary source of financial help available to all registered full time Academy students. The aim of the Fund is to help students who have difficulties in paying for certain items necessary to facilitate their education, and the purchasing of school uniform is one of those items.
If you think you may be eligible for the Learner Support Fund to purchase school uniform from our shop then please click the link below to download the criteria and the application form:
Learner Support Application Form - Uniform Only
For further information and assistance on other areas of eligibility please contact the school direct on 01485 534541