Duke of Edinburgh Award

| | |
| --- | --- |
| DofE Co-ordinator | Ms A Moat |
| Telephone Number: | 01485 534541 |
| Email: | office@smithdonhigh.org.uk |
| DofE Login | eDofE |
Duke of Edinburgh Award – Smithdon High School highlights:
Successful Programme
94% completion rate for Smithdon students (compared to a National
Average of 55%)
Support
enough equipment to support 42 students in undertaking the Award each year
New Opportunities
Silver Award now offered to Year 10 students
---
"The Duke of Edinburgh's Award has helped countless young people on their sometimes difficult path to adulthood."
HRH The Duke of Edinburgh
For the past seven decades, the charity has inspired and transformed the lives of millions of young people from all walks of life. From volunteering to physical activities, life skills to expeditions, achieving a DofE Award is a passport to a brighter future, valued by employers and universities.
What is DofE About?
The Duke of Edinburgh (DofE) programme is a real adventure from beginning to end. It does not matter who you are or where you're from. You just need to be aged between 14 and 24 and realise there's more to life than sitting on a sofa watch­ing life pass you by.
By doing your DofE, you're in for an amazing adventure and masses of fun as you take part in a range of activities, all leading to the achievement of an award that's recognised by universities and employers alike.
For more information about DofE within West Norfolk Academies Trust and Smithdon High School click on the link below:
If you are interested in taking part then please contact:
Ms A Moat
Smithdon High School Duke of Edinburgh Co-ordinator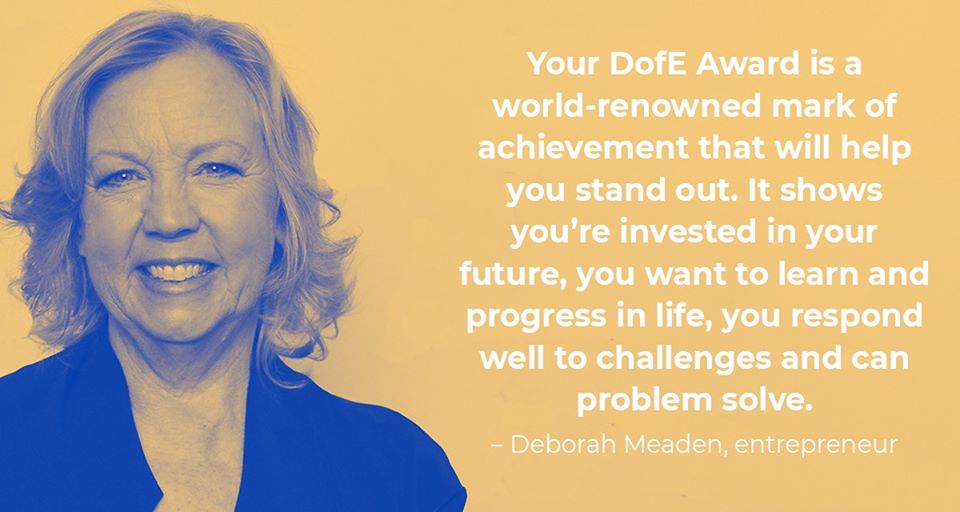 DofE at Smithdon High School
Welcome to a new era, as we launch the Silver Award at Smithdon!
When joining Smithdon High School I had a long term goal of having the Duke of Edinburgh Award up and running consistently in the school. Year on year we increase the numbers applying for and completing the Bronze Award and the launch of the Silver Award at Smithdon creates many new opportunities to further embed the Award into our school life.
From experience, as an Award holder myself, I know that the DofE Award is a game-changer. The perseverance and passion for long-term goals is linked to success in education, life and work. Our structured programme of volunteering, alongside skills-based and physical challenges inspires, guides and supports young people to achieve.
We believe that anything is possible and the possibilities are endless. The positive effects of the DofE programme are proven and far-reaching. Communities are enriched with passionate and driven volunteers; local colleges, sixth forms, universities and businesses benefit from work-ready, competent recruits; while young people are given the confidence to shine.
Our Vision is: To reach more young people in the local area and equip them to succeed in life.
Our Mission is: To inspire, guide and support young people in their self-development and recognise their achievements when doing the Award.
For 6 years, Smithdon High School has supported young people in undertaking their Bronze Award. 2020 sees a group of students undertaking the Silver Award for the first time.
Each level of the award is completed in the following year groups:
Bronze (Year 9)
Silver (Year 10)
Students can then go on to do Gold (Year 12) – at Springwood Sixth Form Centre
We pride ourselves in the number of students that have achieved their Bronze Award and continued to do their Gold at Springwood Sixth Form College.
The first cohort of young people was organised in 2014, with six participants. This has regularly increased, with the highest being 36.
Our success rate for the Bronze Award last year was the highest it has ever been at 94% (which is well above the National Average completion rate of 55%).
The progress of our success can be seen below.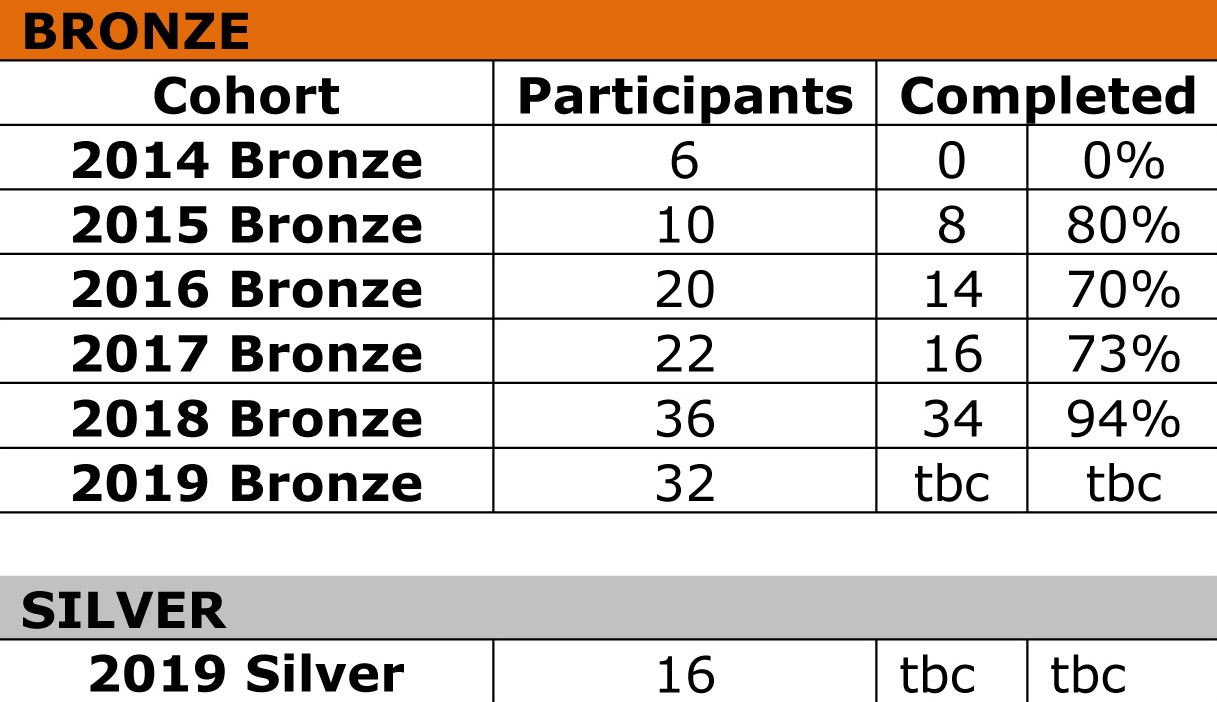 Beginning with no funding, local fundraising managed to secure £2000 from the West Norfolk DofE charity. This paid for licencing and also basic kit. With continued fundraising, we now have a full kit and a custom-made kit store, allowing 42 young people to take part with the loan of all the essential equipment from the school. This includes tents, waterproofs, rucksacks, roll mats, etc.
Not only do we support participants with the use of equipment, we also provide many other opportunities. To support the young people in finding activities to do for their sections we have links with local sports clubs and organisations. For example, we provide sports leader opportunities working with the local Primary schools; volunteering opportunities with local care homes and the Heritage Gardens; physical section opportunities by taking part in sports teams for the school.
We try to guide the participants and support them in all aspects of their Award: organising; making contact with organisations; enabling them to attend these activities to complete their sections. We also have staff in school who 'mentor' the participants by pointing them in the right direction and reminding them to do things to uphold their award.
Our huge success in the Award at Smithdon, has enabled us to launch the Silver Award to Year 10 and we look forward to increasing the uptake of this Award in years to come.
A typical programme for the Award consists of: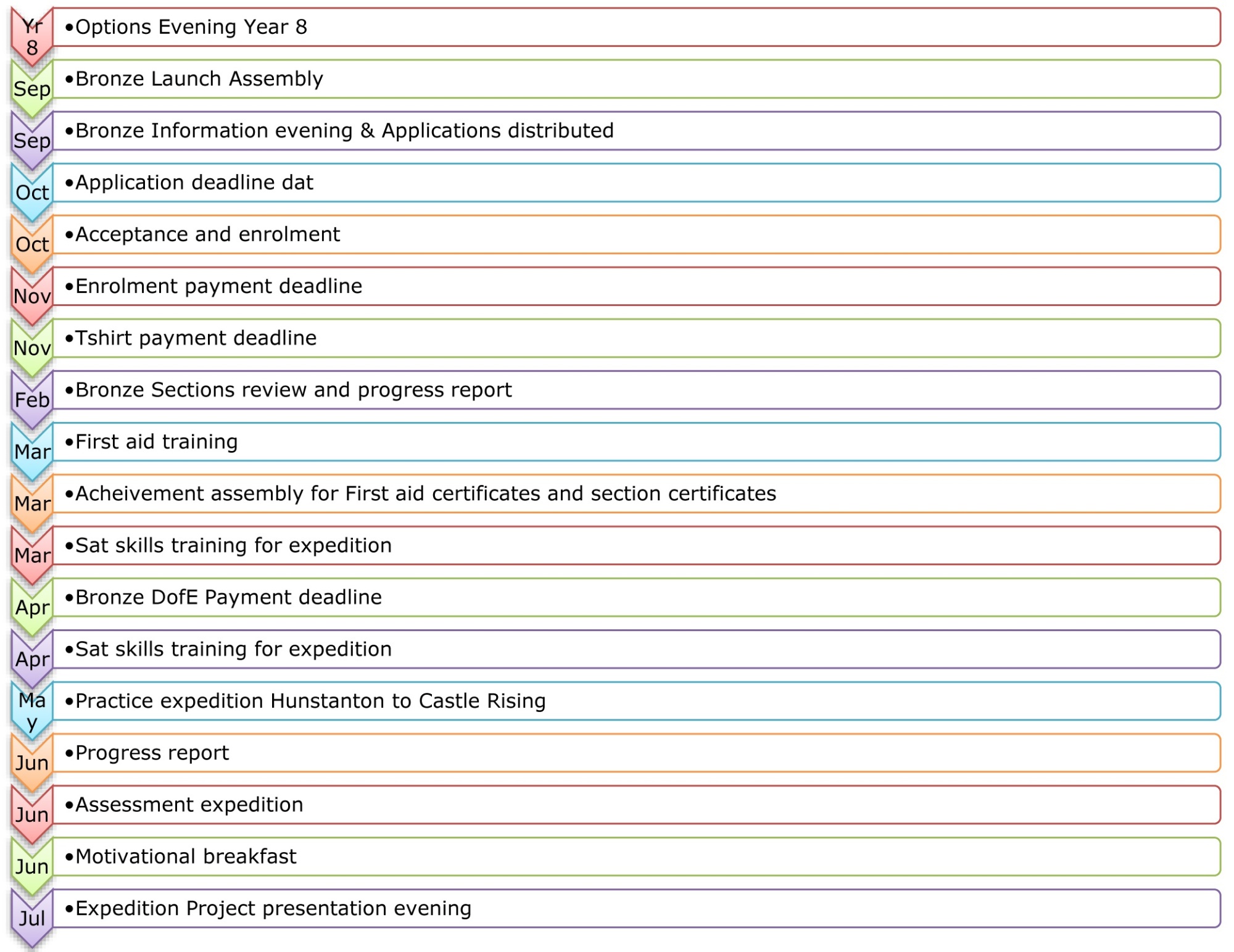 Overall the Award has been a great success, but it relies on positive and supportive parents; students 'doing their bit' and staff and volunteers continuing to support both in school and on expeditions.
With these three key things we see young people achieve an amazing Award that allows them to demonstrate persistence, commitment and personal development over a period of time. Completing the DofE programme equips young people for life and work – and is recognised by employers and universities alike. Through their DofE journeys, our young people develop resilience, confidence and a 'can do' attitude, as well as the social and communication skills that colleges, sixth forms, universities and businesses are calling out for.
I look forward to supporting as many students through each level of the award as possible at Smithdon High School.
Alysha Moat


DofE and Coronavirus
#DofEWithADifference
The coronavirus doesn't mean your DofE needs to stop – far from it.
For more information please click on the link below
https://www.dofe.org/dofewithadifference/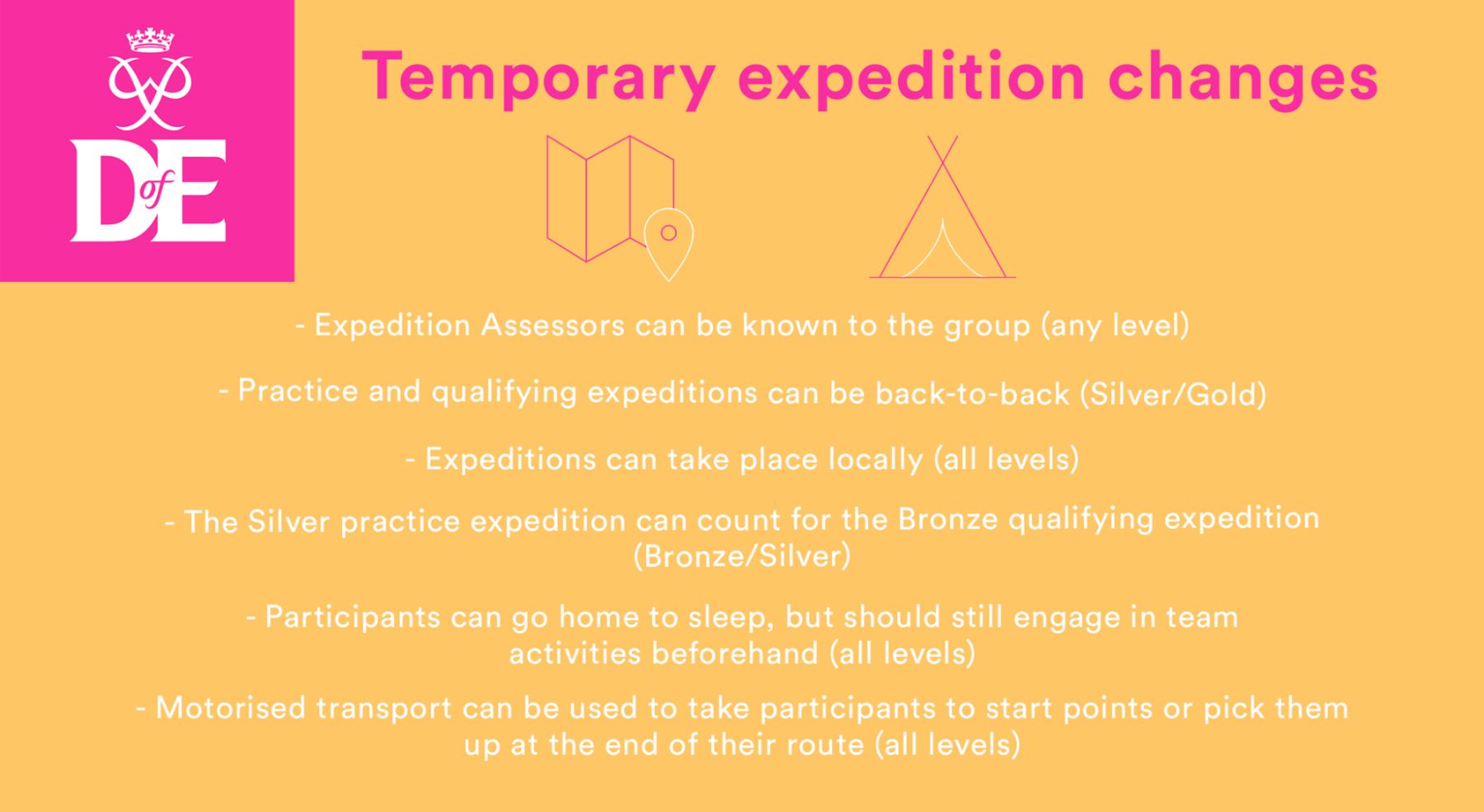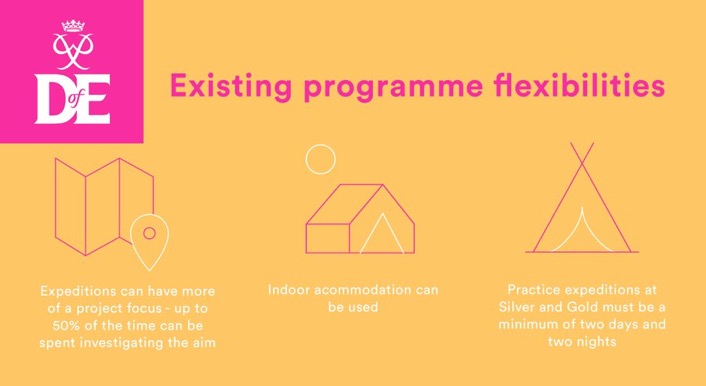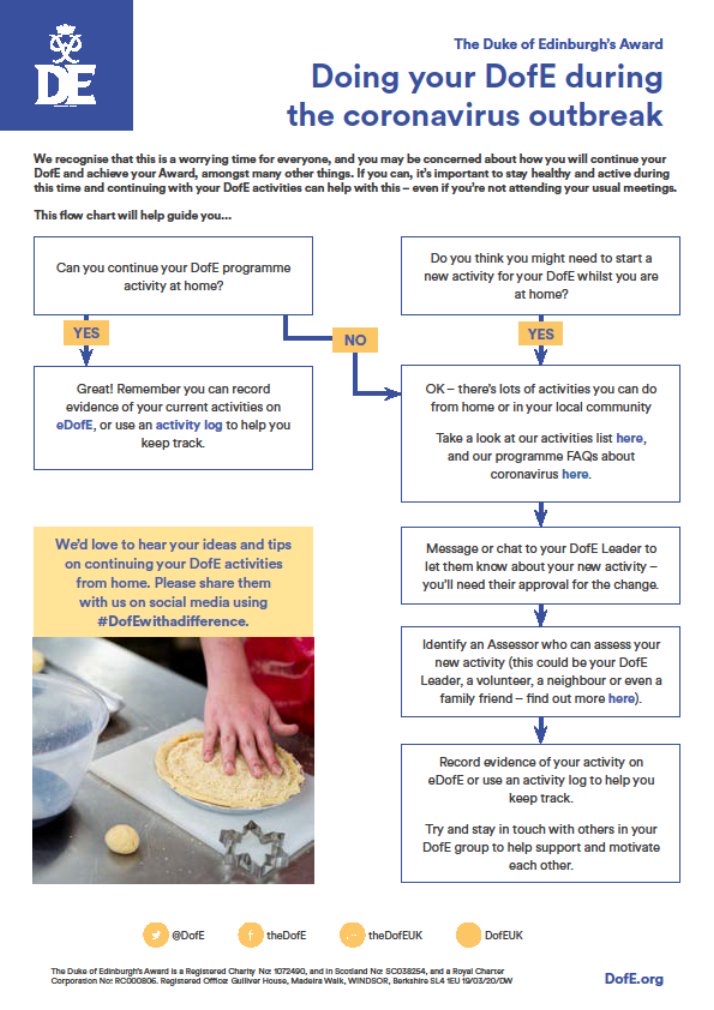 Award Levels and Timescales
There are three levels of programme you can do which, when you've successfully completed them, lead to a Bronze, Silver or Gold Duke of Edinburgh's Award.
The main differences between them are:
The minimum length of time it takes to complete them,
How challenging it is
The minimum age you can start - Depending on your age, you are free to start at any level but most people prefer to try for Bronze and work upwards. There are age restrictions for each one so it makes sense to build yourself up rather than dive in at the deep end.
| | |
| --- | --- |
| Bronze | for those aged 14+ years |
| Silver | for those aged 15+ years |
| Gold | for those aged 16+ years |
Smithdon High School runs both the Bronze and Silver Awards
The tables below show the minimum timescales for achieving the Bronze level. We've put the length of time in months. You need to show regular activity and commitment during this time averaging at least one hour a week.
You can't achieve an Award in a short burst of enthusiasm over one weekend!

Benefits of an DofE Award
The benefits of achieving a DofE Award at any level are endless.
It's difficult to list them all but, you should definitely know:
how much fun you'll have
how pushing yourself to do new things will help you to grow in confidence and develop useful skills.
how meeting new people will inspire you and lead to lasting friendships. And
how a DofE Award can give you the edge when you apply for college, university or a job.
Simply, the DofE is about helping you along the path to a productive and prosperous future. As many of our participants say, it's life-changing.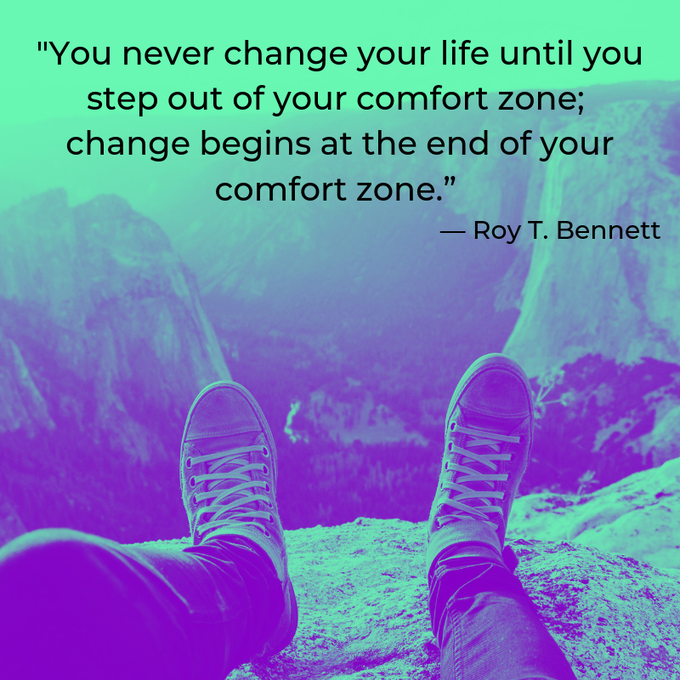 Forms and Additional Information
More information can be found about the DofE by clicking on the links below:
Forms and Documentation:
Please click on the links below to download the forms relevant to your enrolment/award:
Award Forms
Miscellaneous: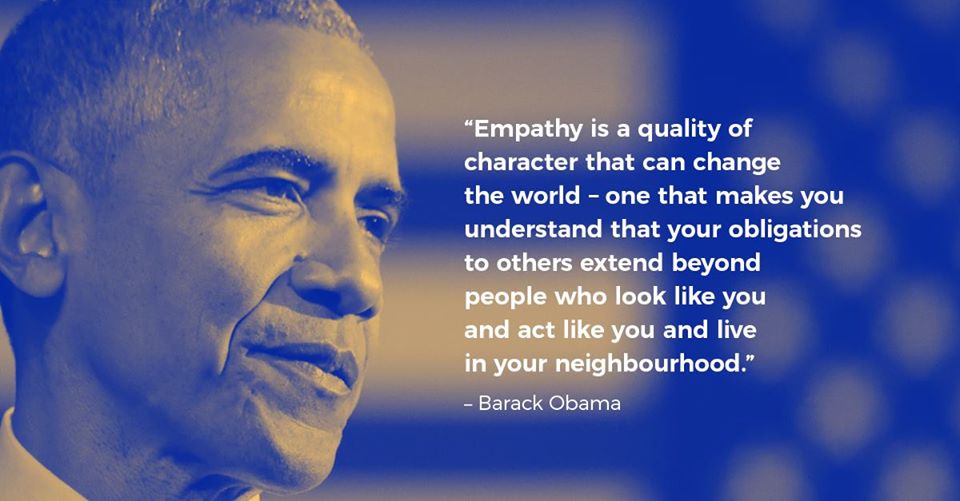 Videos
Watch videos about making the most of your DofE Award.
Also included are promotional videos of how to showcase your soft skills on your CV, job applications and at interviews.
Click on one of the links below to view: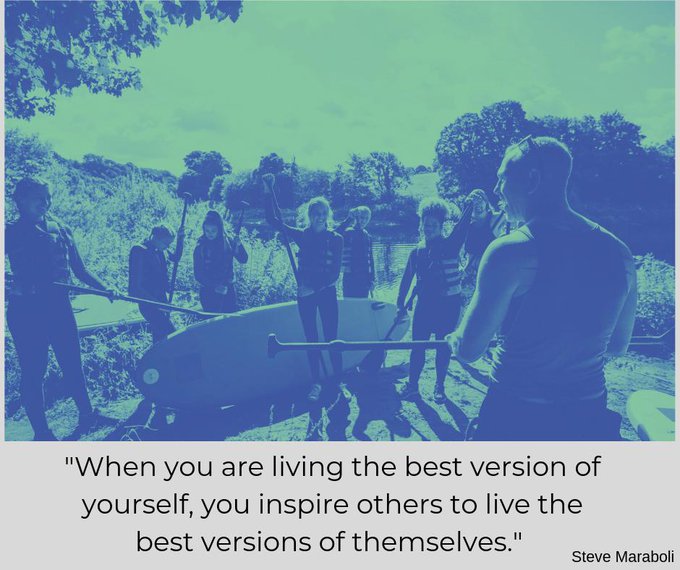 West Norfolk Academies Trust is a Directed Licenced Centre for the Duke of Edinburgh Award and the licence covers their four High Schools:
Springwood High School - St Clements High School - Marshland High School - Smithdon High School
To view the Directed Licenced Centre Agreement for WNAT and the DofE please click here.